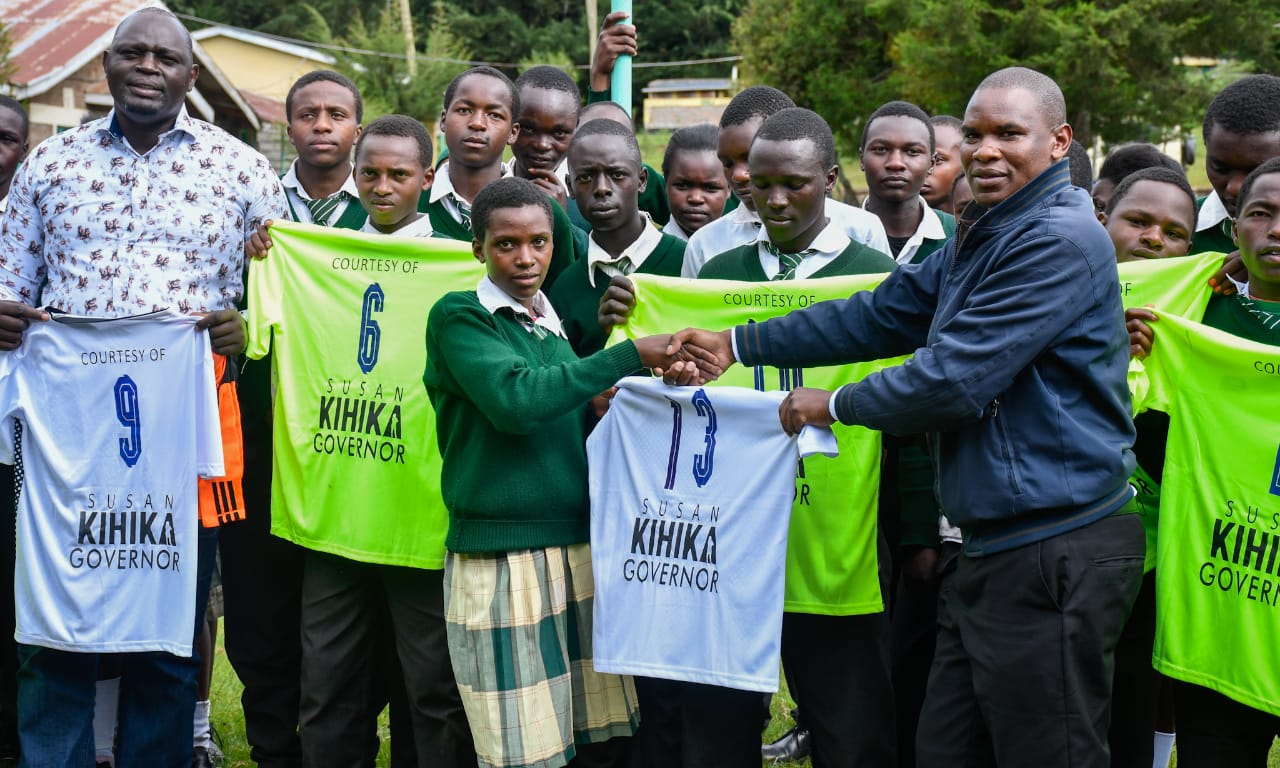 Governor Susan Kihika Delivers Educational Promises to Temoyetta Secondary School
Written By James M. Alumera
In a heartwarming gesture, Nakuru County Governor H.E. Susan Kihika turned her commitment into action today by delivering promised jerseys and a scout uniform to Temoyetta Secondary School in Kuresoi North. This benevolent initiative stemmed from specific requests made by Dennis Kiplang'at and Brian Nyachae who are form one students, during the Governor's visit to the area.
Deputy Governor H.E. David Kones, representing Governor Kihika, personally delivered the requested items to the delighted students. In his address to the young learners, Mr. Kones underscored the unwavering dedication and commitment of Governor Kihika to education and youth development. He encouraged the students to prioritize their education and upcoming national examinations, emphasizing the pivotal role of teachers and the importance of recognizing and appreciating their hard work. Mr. Kones, with 34 years of teaching experience, spoke from the heart about the value of education.
Joseph Kibore, the Director of the Political Office, extended his heartfelt best wishes to the candidates as they prepare for their main exams. The area MCA, Hon. Wesley Langat, assured the school that it would benefit from the Governor's bursary program, particularly considering the limited population in the region. He also shared that feeder roads would be maintained through the Imarisha Barabara initiative.
Martin Gichinga, a representative from the Governor's office, reiterated Governor H.E. Susan Kihika's firm commitment to delivering on her promises, especially when it comes to supporting education.
The school administration expressed their profound gratitude to the County Government and the leadership of Governor Susan Kihika for their unwavering support of educational institutions, emphasizing the significance of Governor Kihika's consideration of their school in particular.
The Deputy Governor and his team, including Caroline Nulu (Sports Officer), the Governor's coordinator, and various teachers and students, were present to ensure that the promises were kept and to share in this heartwarming moment of support for education.