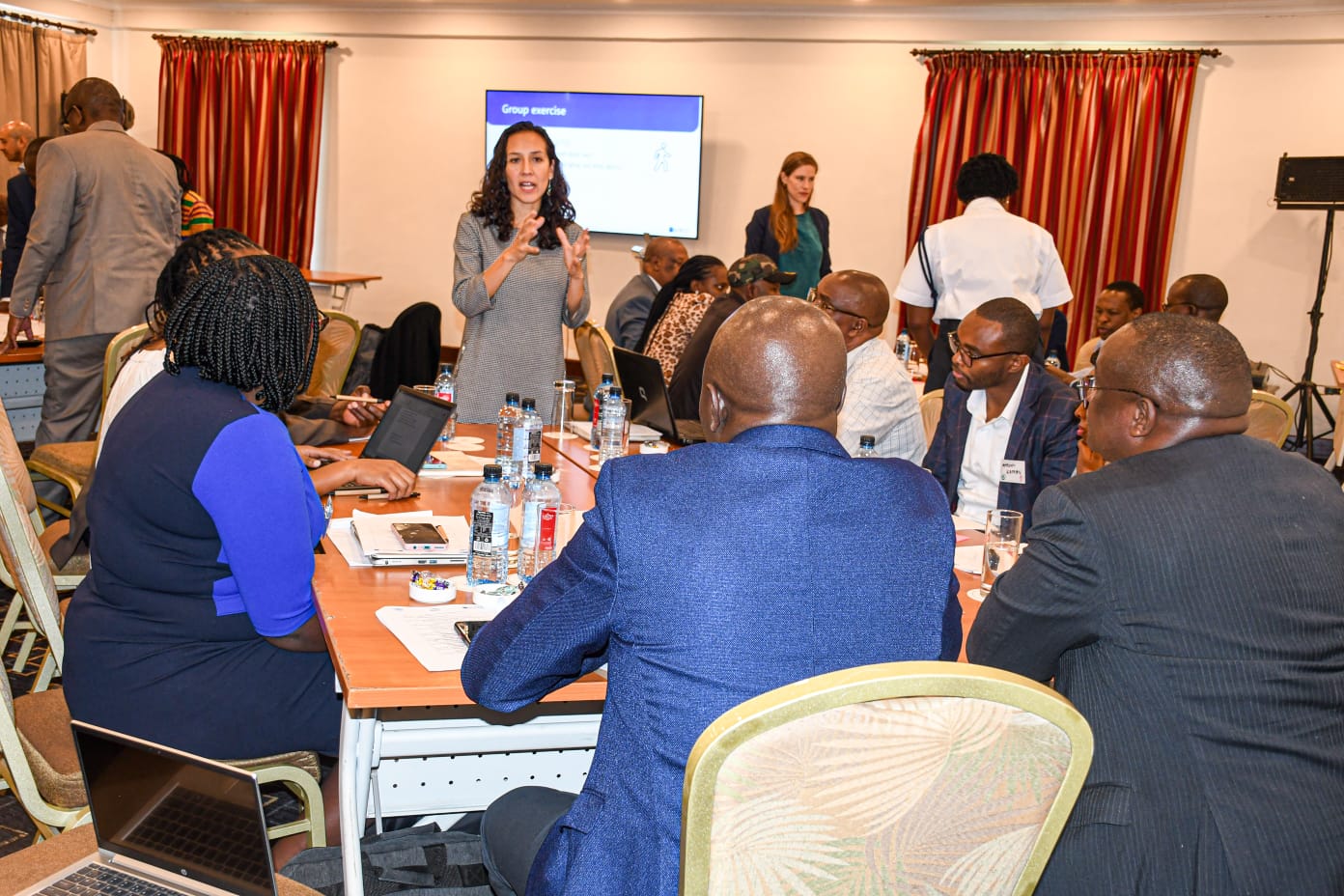 Validation Workshop to Navigating Climate Mitigation in Nakuru City's Transport System
Written by Nancy Naholi and Annette Njoroge
As cities continue to grow and develop, the need for innovative, responsive, and resilient mobility solutions becomes increasingly crucial.
To address this issue, the County Administration, through the Housing and Urban Development Docket and City Management, has organized a two-day validation workshop.
This workshop seeks to assess and validate the Administration's initiatives in climate change mitigation strategies, with a specific focus on the city's transportation system. The workshop is being conducted in partnership with UN-Habitat and the Organization for Economic Co-operation and Development (OECD).
The first day of the workshop consisted of reviewing and evaluating the county's efforts in mitigating climate change through the implementation of integrated sustainable transportation practices.
The collaboration between the institutions symbolizes the Administration's commitment to cooperation and knowledge-sharing to tackle climate catastrophe. By partnering with these organizations, the County Government aims to benefit from their expertise and experience in sustainable urban development and transportation planning.
Speaking during the workshop the Chief Officer HUD Architect Kamau Kuria highlighted one of Kihika's urban agenda on urban mobility that is critical in climate change adaptation and mitigation measures.
"H.E Governor Susan Kihika's Administration has made efforts to enhance its capacity by investing in clean and sustainable transportation solutions to reduce the carbon footprint in transportation and contribute to global climate change mitigation efforts," remarked Kuria.
The validation workshop has provided a valuable platform for stakeholders to exchange ideas, learn from best practices, and engage in meaningful discussions to develop innovative solutions to address climate challenges.
By restructuring the transportation system, the County aims to create a more sustainable, resilient, and climate-friendly urban environment.
The workshop has brought together key stakeholders from various sectors including government officials, urban planners, transportation experts, environmental advocates, and representatives from civil society organizations.
The workshop has highlighted the importance of integrating various modes of transportation, such as buses, trains, cycling, and walking, to create a sustainable and inclusive transportation system. Participants have discussed the significance of promoting public transportation, implementing low-carbon technologies, improving infrastructure, and adopting smart mobility solutions.
Further, the workshop emphasized the need for comprehensive and holistic planning approaches that take into consideration the social, economic, and environmental aspects of transportation while highlighting the importance of engaging the local community in decision-making processes and ensuring their access to affordable and efficient transportation options.
Recommendations proposed during the workshop included increasing investments in clean and sustainable transport systems, promoting active transportation, and integrating transportation planning with land use and spatial planning.
The County Administration and the City Management are committed to implementing the recommendations and working towards a more sustainable, resilient, and climate-friendly transportation system.