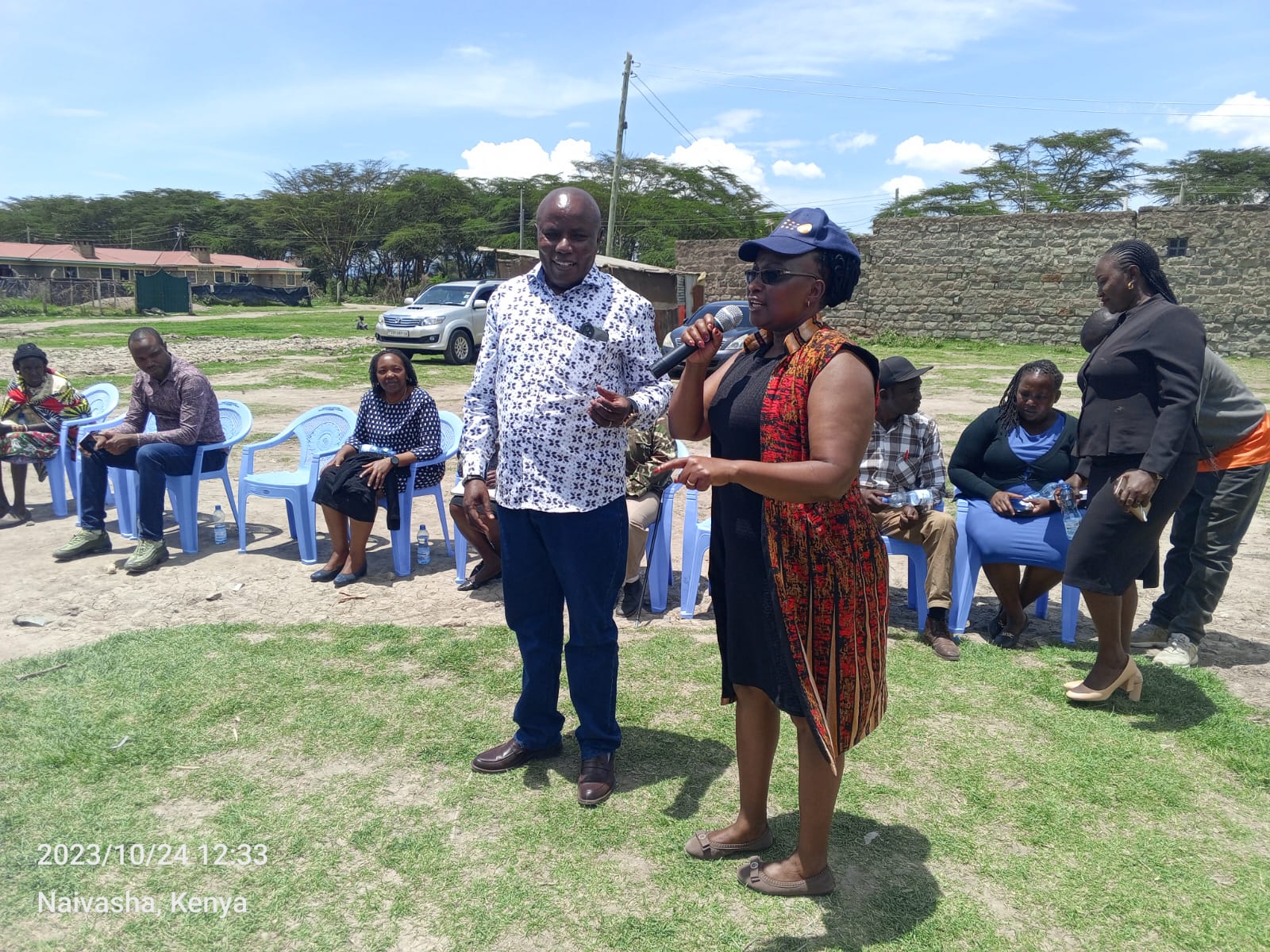 Kihoto Residents' plans for the upcoming short rains
Written by Arnold Okere and Damaris Kamau
Earlier today, a public participation forum on El Niño preparedness was convened at the Kihoto Administration Police grounds in Naivasha Sub-county. The exercise was organized by the Chief Officer for Public Participation and Citizen Engagement, Hon. Edward Gitau, and the Chief Officer for Disaster Management, Joyce Ncece. This event underscores the unwavering commitment of Governor Susan Kihika to engage the local community through stakeholder involvement.
Kihoto settlement scheme, situated on riparian land near the shores of Lake Naivasha, is notorious for facing severe flooding that displaces thousands of its residents. To address this pressing issue, Hon. Gitau addressed the residents, emphasizing the importance of vigilance in light of rising water levels and urging them to relocate to safer areas.
The Chief Officer for Disaster Management focused on the issue of blocked drainage systems. She implored local residents to cease the practice of dumping solid waste into these drainage channels, emphasizing the need for proper waste disposal. Landlords, in particular, were encouraged to ensure responsible waste management among their tenants.
Kingori Mwangi, the Sub-county Administrator, affirmed that the drainage problem would be brought to the attention of the infrastructure department. Furthermore, he pledged that the workforce assigned to address this issue would be recruited from the local youth, fostering community engagement and creating opportunities for the area's younger population.
Notable attendees at the event included Hon. Alex Mbugua, the MCA for Lakeview Ward, along with various Sub-county department heads, Ward administrators for Lakeview and Maiella Wards, area Chief Josephine Ndungu, and Nyumba Kumi representatives, among others. This forum serves as a significant step toward mitigating the impact of El Niño and enhancing the resilience of the community in the face of natural disasters.