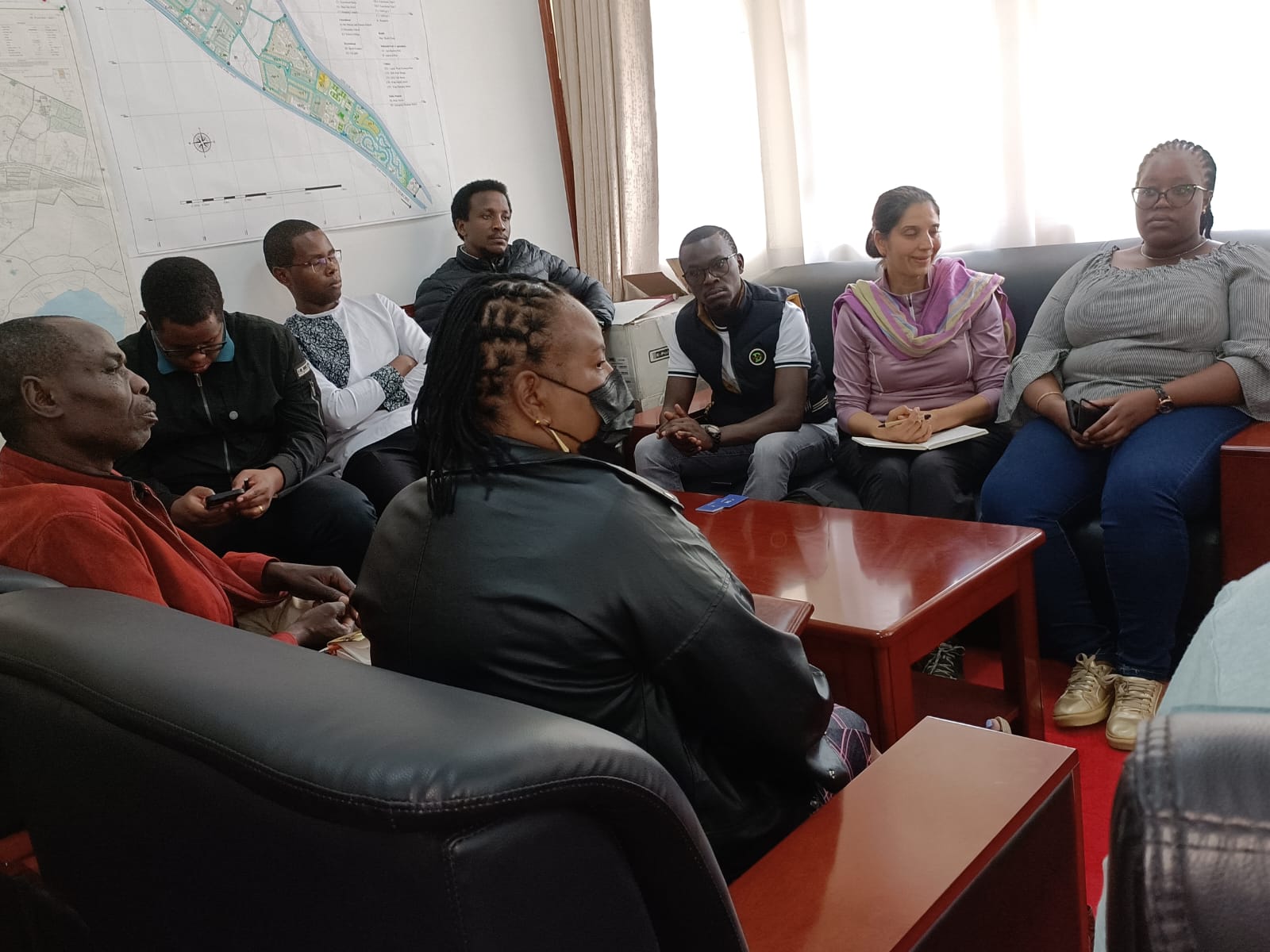 Partnerships for Affordable and Social Housing Solutions in Nakuru City
Written by Annette Njoroge
The delivery of social and affordable housing is increasingly recognized as the key solution to addressing the long-standing housing deficit in Nakuru City and other urban areas that have attained Municipal status.
The success of this delivery process hinges on several factors, including land availability, development financing, utilization of diverse building technologies, and adherence to existing legal and policy frameworks. These points were emphasized by the Chief Officer of Housing and Urban Development, Kamau Kuria, during a productive meeting with representatives of Akiba Mashinani Trust and their partners.
"H.E Governor Susan Kihika's five-point Urban Agenda contains the housing component and partnerships with equal-minded entities will help unlock and open up opportunities towards the delivery of social housing in Nakuru County", said Kuria.
Collaborative partnerships with like-minded organizations, such as Akiba Mashinani Trust, are essential for unlocking opportunities for the delivery of social housing in Nakuru County. Such initiatives will not only provide quality housing for Nakuru's residents but also serve as a catalyst for the revitalization and transformation of our deteriorating urban centers.
Jane Weru, CEO of Akiba Mashinani Trust, expressed their commitment to expanding their engagement with existing organized groups like Muungano Wa Wanavijiji, who already have a presence in Nakuru. Additionally, they aim to support the establishment of housing cooperatives in the region.
The meeting included representatives from various organizations, including the Livelihood Impact Fund, the Centre for Affordable Housing Finance, Muungano Wa Wanavijiji, Financial Sector Deepening-Kenya, as well as the Director of Housing, Arch Maruhi Maina, and Senior Housing Officer John Kamau. The collaboration and collective efforts of these stakeholders are expected to play a pivotal role in advancing the affordable and social housing sector in Nakuru.