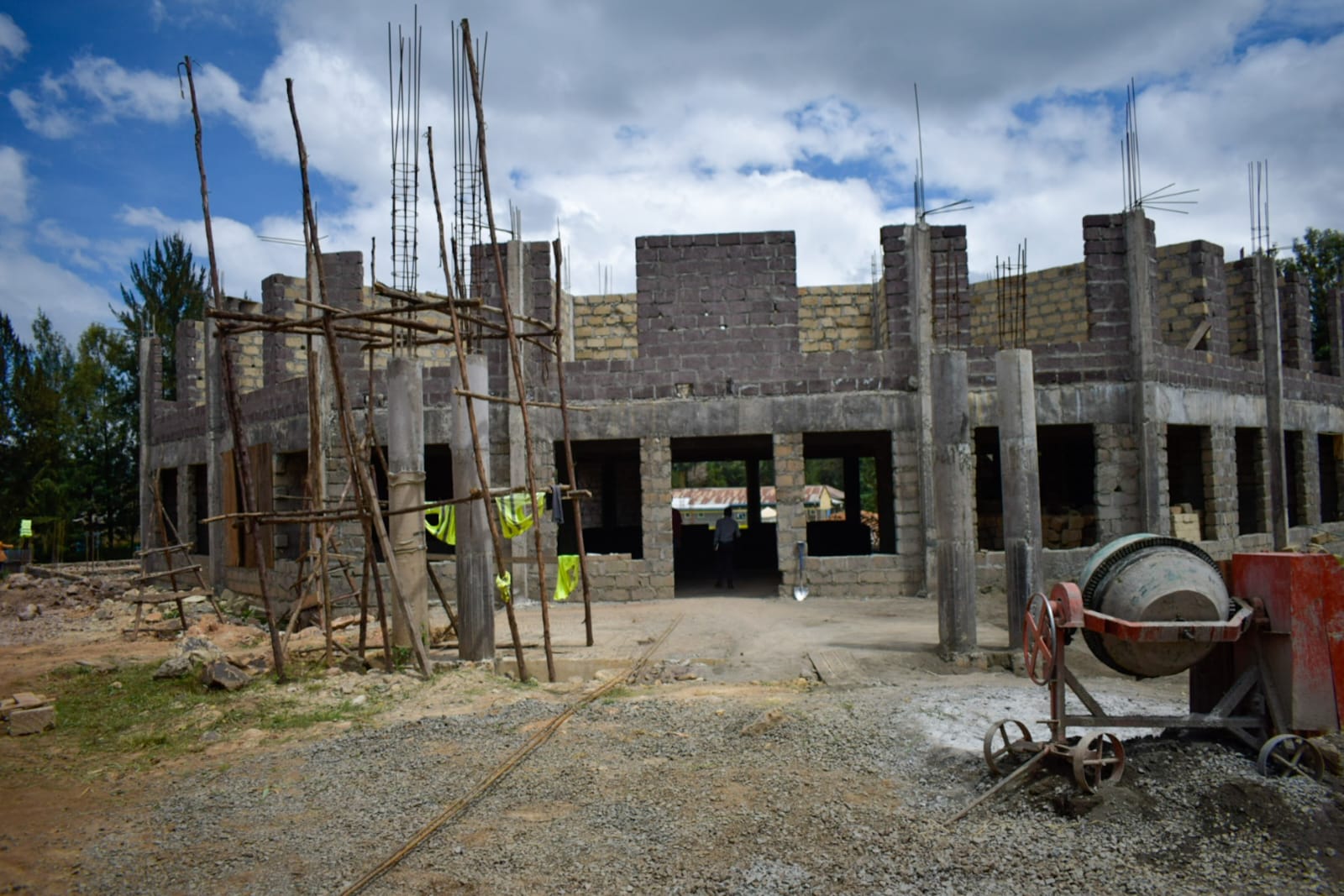 Progress at Subukia Sub-county Hospital's Inpatient and Outpatient Complex Project Signals Improved Healthcare
Written by Ruth Magak
The Subukia Sub-county Hospital's Inpatient and Outpatient Complex project has achieved a significant milestone, with the overall completion now standing at 45 percent, marking substantial progress since its commencement earlier this year.
The construction work is advancing rapidly with blocks A and B already nearing 80 percent completion. The project contractor has provided assurance that the project remains on track and will meet its completion deadline.
In efforts to expedite this progress, a project implementation committee, under the leadership of County Health Infrastructure Coordinator Gerald Maina and public works engineers, conducted a thorough site inspection on Thursday. The team also featured the Subukia Sub-county Hospital Medical Superintendent, Dr. Edward Kamau, members of the Hospital Management Committee, and a representative from the County Assembly.
This development is met with optimism by the Subukia residents, who anticipate an enhanced healthcare experience once the project is finalized.
Moses Kinyua, the Hospital's Board Chairperson, noted the significance of this project and its long-standing anticipation over the past decade. He expressed gratitude that Governor Susan Kihika has been able to initiate and progress this project within her first year in office, inviting her to witness the community's satisfaction with the work accomplished.
Moreover, the construction of the Subukia Sub-county Hospital project has had a positive economic impact by providing employment opportunities to over 500 skilled and non-skilled youth in the region since its inception.
Upon its completion, the upgraded Subukia Sub-county Hospital is expected to alleviate congestion at the county Referral Hospital while enhancing the overall quality of healthcare services in the area. This development will allow the facility to offer inpatient care, reducing the need for referrals for conditions that can be managed at this level, as highlighted by Kinyua. The Subukia Sub County Hospital Medical Superintendent, Dr. Edward Kamau, and other stakeholders were also present during this significant milestone in healthcare development.