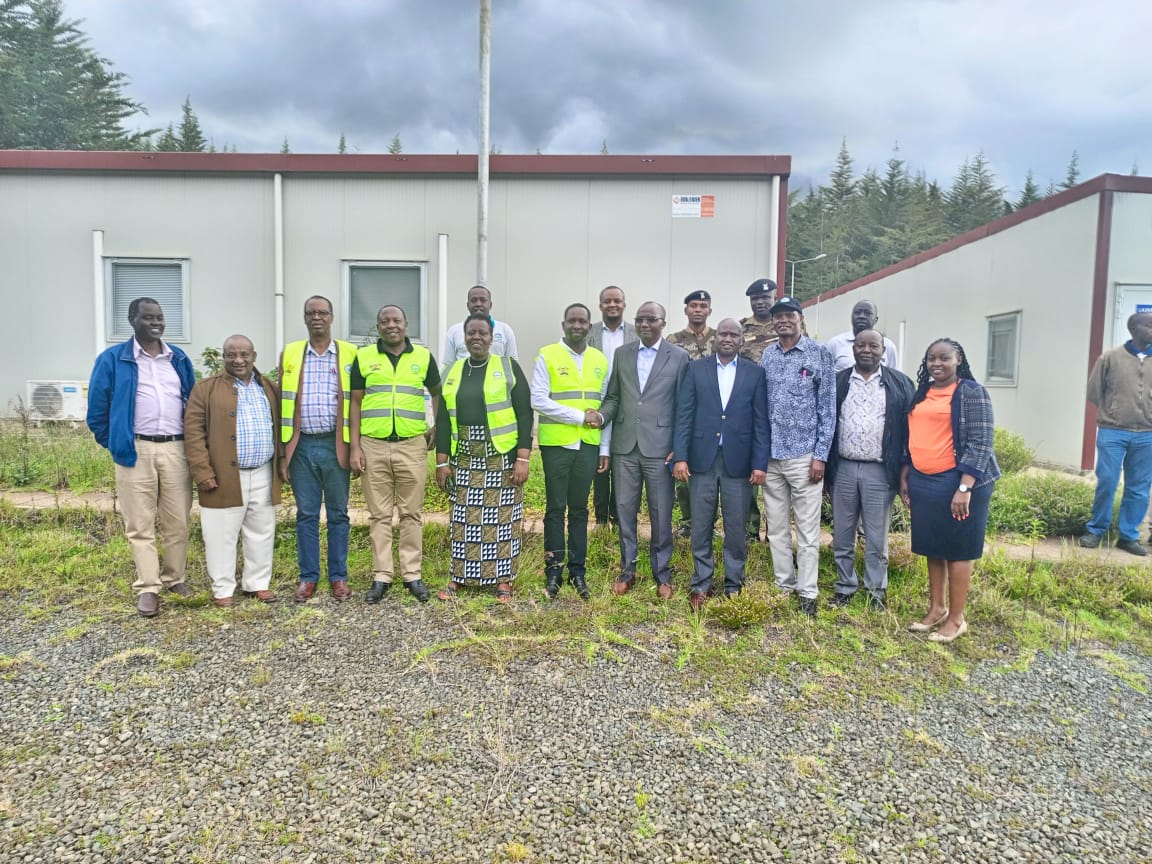 Halted Itare dam to resume with the Nakuru residents pregnant with expectations
Written by James Munyua
When the machines at the Mega Itare dam were switched off and the contractor, an Italian firm CMC DI Ravenna left the Kuresoi North site, hopes for millions of Nakuru residents were dushed.
Hopes for clean and accessible water for all Nakuru residents were deemed indefinitely as a case between the firm and Central Rift Valley Water Works Development Agency played in the courts of law.
But with the lobbying by Nakuru Governor H.E Susan Kihika and intervention by President William Ruto, the hopes for the project posed as the game changer in the provision of water in Nakuru County will resume soon.
Speaking during a site visit to the the mega project at Kuresoi North, the National Assembly Committee Chair for Water, Blue Economy, Sanitation and Irrigation Bowen Kangogo assured the Nakuru residents that the Itare dam is set to resume in three or four months.
A 6 member committee led by the Marakwet East MP, a team from the Nakuru County led by Deputy Governor David Kones, and Board members from Central Rift Water Works Development Agency took an extensive tour of the facility on Tuesday, October 31.
"We have come here to see for ourselves so that we can be able to write a comprehensive report to be presented to the president. The president is keen to see this huge infrastructural project restart again soon," said Bowen.
The Water Agency led by the CEO Mr. Douglas Mulei, took those present on a comprehensive overview of the 28 billion mega project that was being undertaken by the Italian firm CMC Di Ravenna.
The team heard that before the project was halted, it was at 11 percent complete in terms of civil works and 27 percent complete overall.
The National Assembly Committee informed the Deputy Governor that the project is expected to recommence in the next three to four months. This follows the contractor's agreement to return to the site after intervention from President William Ruto. The final discussions are at an advanced stage.
Once completed, the Itare dam will have the capacity to hold 27 million cubic meters of water and produce 100,000 cubic meters of water per day for Nakuru residents and beyond. It will benefit the residents of Kuresoi, North and South, Molo and Njoro Sub-counties as well as Nakuru City and its environs.
The Deputy Governor was also accompanied by Chief Officers, Engineer Margaret Wanjiru (Water), and Martin Kagai (Office of the Governor) among other County officials.