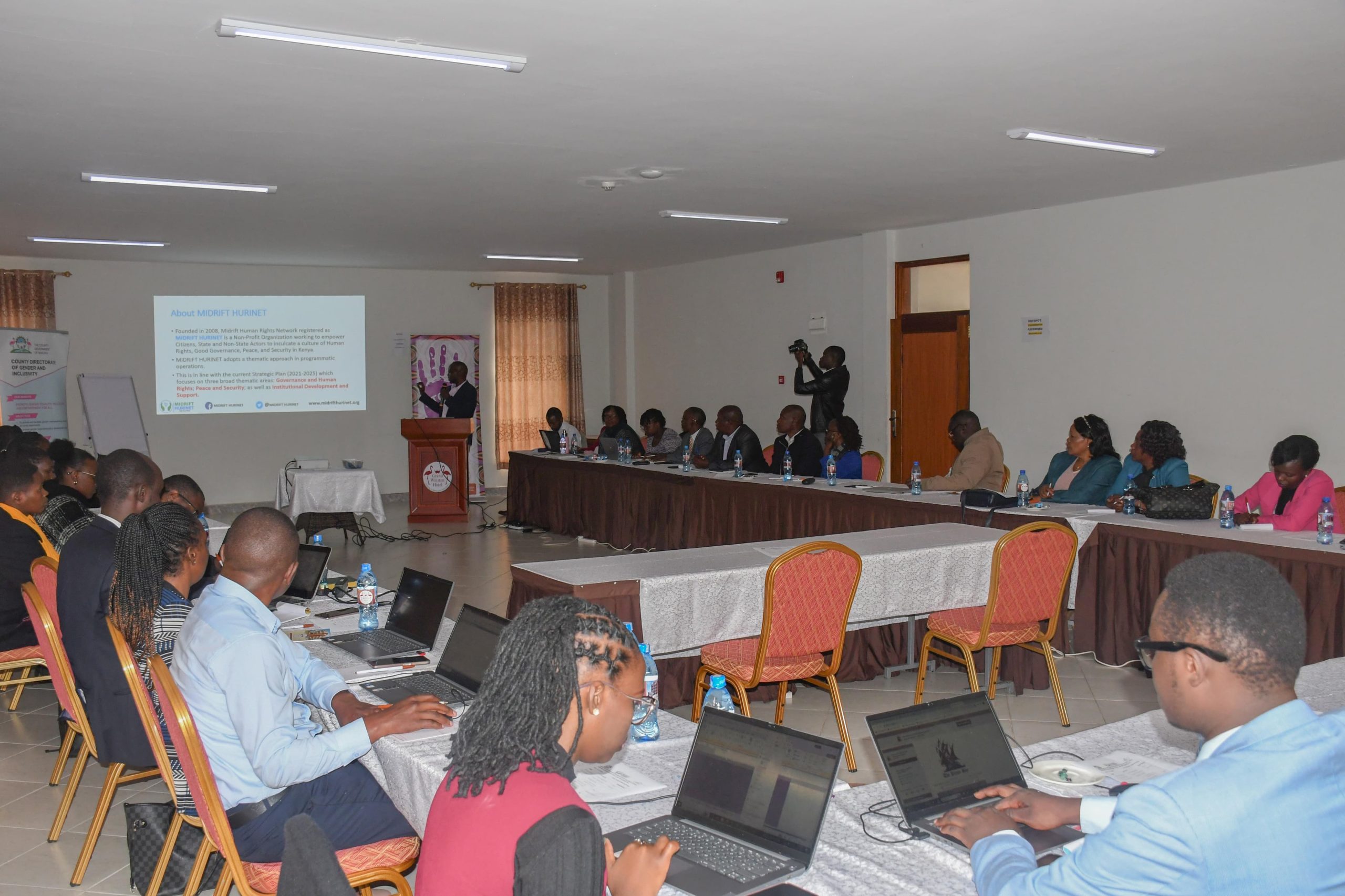 Nakuru County Advances Gender Equality with Draft Gender Policy and Bill
Written by James Alumera
The Directorate of Gender and Inclusivity in Nakuru County, in collaboration with Midrift Hurinet and Women's Empowerment Link (WEL), has organized a two-day Sensitization Meeting at Grand Winston Hotel, Kiamunyi. The focus of the gathering is to engage Departmental Gender Focal Persons and Economists on the Draft County Gender and Development Policy and the Gender Bill.
The primary goal of the Nakuru County Gender and Development Policy is to facilitate the achievement of gender equality in legislation, participation, representation, empowerment, and resource distribution. The meeting served as a platform to discuss the draft policy, enact the Gender Bill, and explore strategies for its effective implementation across all sectors.
Gladys Kamuren, Chief Officer for Gender and Inclusivity, opened the session, expressing gratitude and high expectations for the workshop's outcomes. The absence of CECM Josephine Atieno Achieng didn't deter the enthusiasm, as she conveyed her best wishes through a phone call, emphasizing the significance of adopting the policy initiated in 2016.
During the presentations, Selina Nkatha, Director for Gender, highlighted the importance of embracing equality and equity in Gender-Based aspects within the community. Vivian Yegon, Principal Gender Officer, urged Departmental Gender Focal Persons and Economists to play a pivotal role in implementing the policy by incorporating its activities into the County Integrated Development Plan (CIDP), Annual Development Plans (ADPs), and other county initiatives.
The event saw the participation of leaders and representatives from various sectors, including the Chief Officer for Lands and Physical Planning, Catherine Changwony, Executive Director of Midrift Hurrinet, Joseph Omondi, and NGEC Regional Coordinator, Lewis Mwaniki, among others. The commitment to advancing gender equality in Nakuru County was evident throughout the meeting.