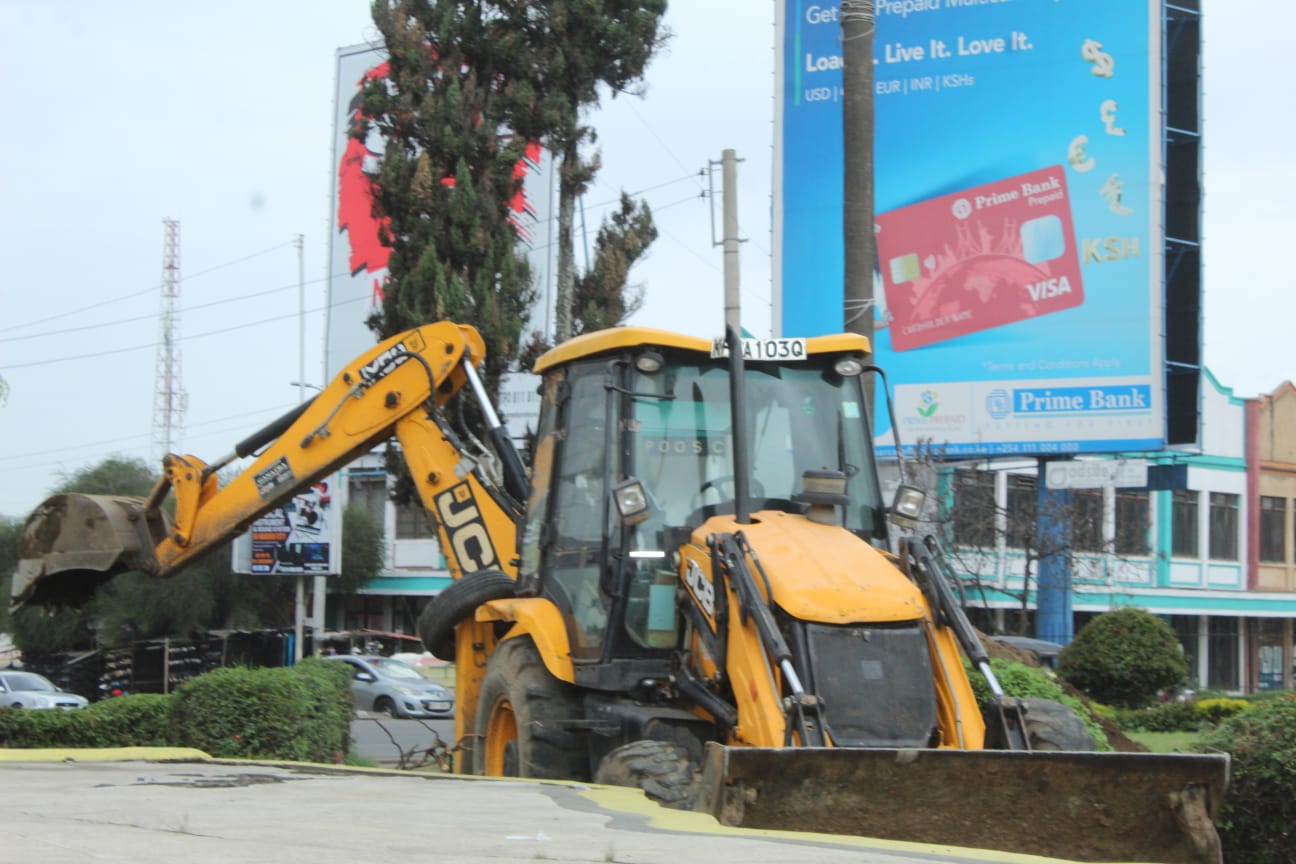 Nakuru County Takes Bold Steps to Mitigate Flooding Risks and Enhance Climate Resilience
Written by Nancy Kihara
In response to the impactful flooding events of the past, Nakuru County is actively implementing robust preparedness and response strategies. These initiatives aim to address the intricate risks arising from unpredictable climate conditions, supplementing ongoing efforts to tackle existing humanitarian challenges.
CECM for Infrastructure, Michael Kamau, and Chief Officer for Roads and Public Transport, Kennedy Mugo, recently conducted an inspection of an ongoing earth drain excavation project near the KFA Roundabout. Undertaken in collaboration with the Kenya National Highways Authority (KeNHA) through a contracted partner, this initiative is designed to redirect accumulated stormwater to an existing manhole strategically positioned at the right angle of the roundabout.
Simultaneously, the team has undertaken the vital task of unclogging the A8 corridor leading to the gatehouse roundabout beneath the railway line. This intervention aims to control excessive pooling of water in the area, contributing to overall flood mitigation efforts.
Nakuru County, through its Department of Infrastructure, is fostering close collaboration with various stakeholders to identify and address areas of concern. The comprehensive approach encompasses a series of projects, including the ongoing works on Government Road, Shadrack Kimalel, East Road, Mburu Gichua, Kalewa Road, and Migori Road.
These concerted efforts underscore Nakuru County's commitment to proactively tackle climate-related challenges, ensuring the safety, well-being, and resilience of its communities in the face of evolving environmental conditions.