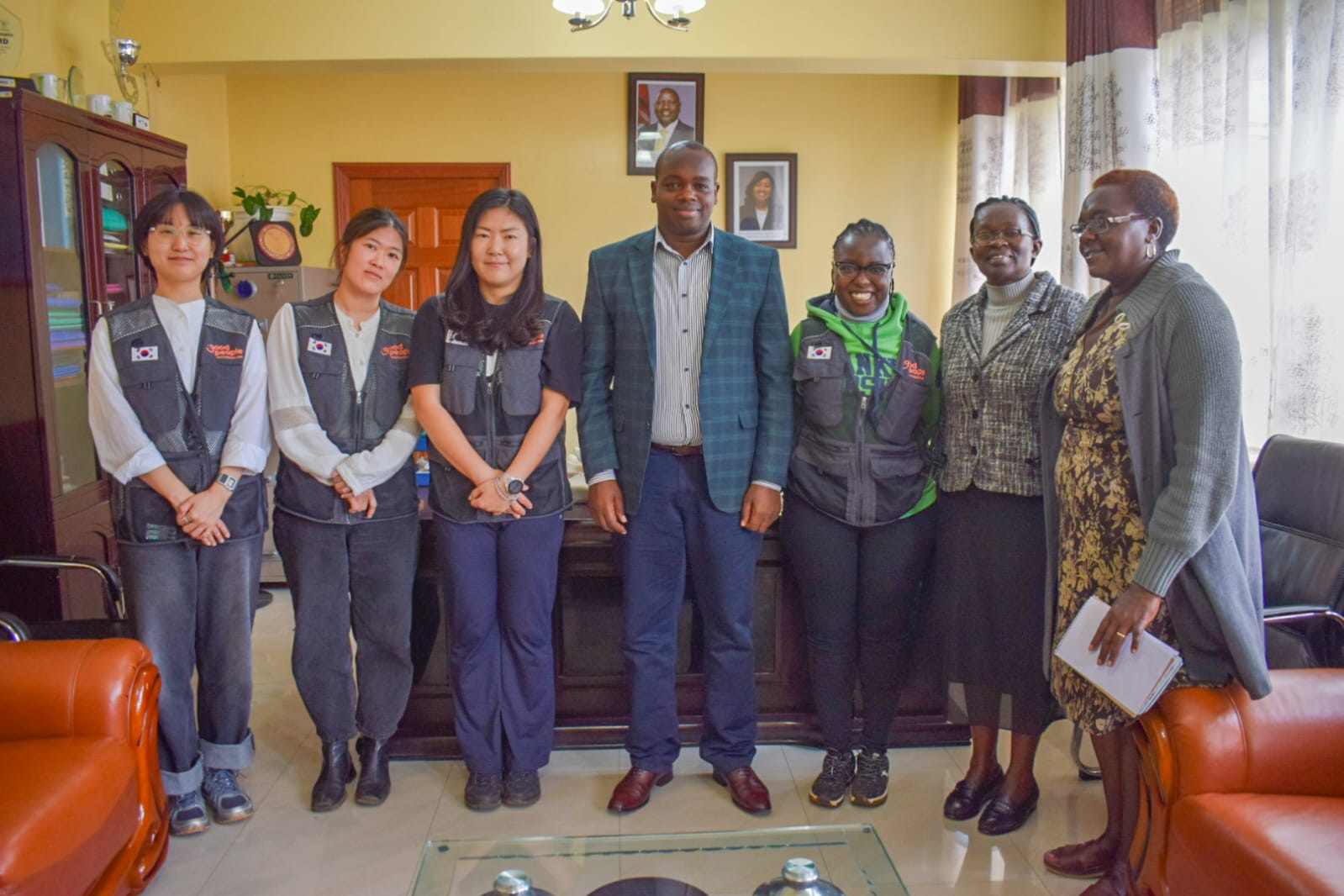 Nakuru County's Pyrethrum Revival Program Receives Boost from Strategic Partners
Written by Mercy Kihugu
Pyrethrum farming in Nakuru County is experiencing a resurgence, thanks to the collaborative efforts of various partners supporting the entire value chain. The administration's commitment to reviving pyrethrum cultivation has been significantly enhanced by the active involvement of these partners.
Representatives from Good People International, a key partner based in the Subukia sub-county, recently visited the office of Agriculture CECM Leonard Bor. Led by South Korean managers and experts, the organization has played a pivotal role in supporting the pyrethrum revival program.
CECM Leonard Bor expressed gratitude for the organization's efforts and suggested expanding the support to other sub-counties. The County Government is diligently working to enhance farmers' capacity through training in good agronomy practices, business skills, and literacy for those involved in the pyrethrum value chain.
To address the shortage of clean seeds, the County Government has provided support to various groups, offering tissue culture materials to aid in establishing nurseries and distributing seedlings across the county.
In collaboration with Good People International, the County Government is empowering farmers with knowledge on pyrethrum value addition, particularly in the production of mosquito-repellent coils. The organization is actively supporting farmers with high-quality planting materials, irrigation equipment, drying facilities, and organizational assistance.
Two modern drying facilities have been established in Arashi and Kabatini areas, Subukia Sub-county, allowing farmers to dry their flowers to the recommended standards before selling. This initiative has not only improved the quality of the pyrethrum produced but also increased its market value.
Farmers in the county, initially equipped with seedlings for a quarter of an acre, have expanded their cultivation due to the lucrative returns facilitated by supportive partners. Investors in the region are purchasing pyrethrum flowers at competitive prices, particularly those with high pyrethrin content. The collaboration between the County Government and partners like Good People International is proving instrumental in the successful revival of pyrethrum farming in Nakuru County.