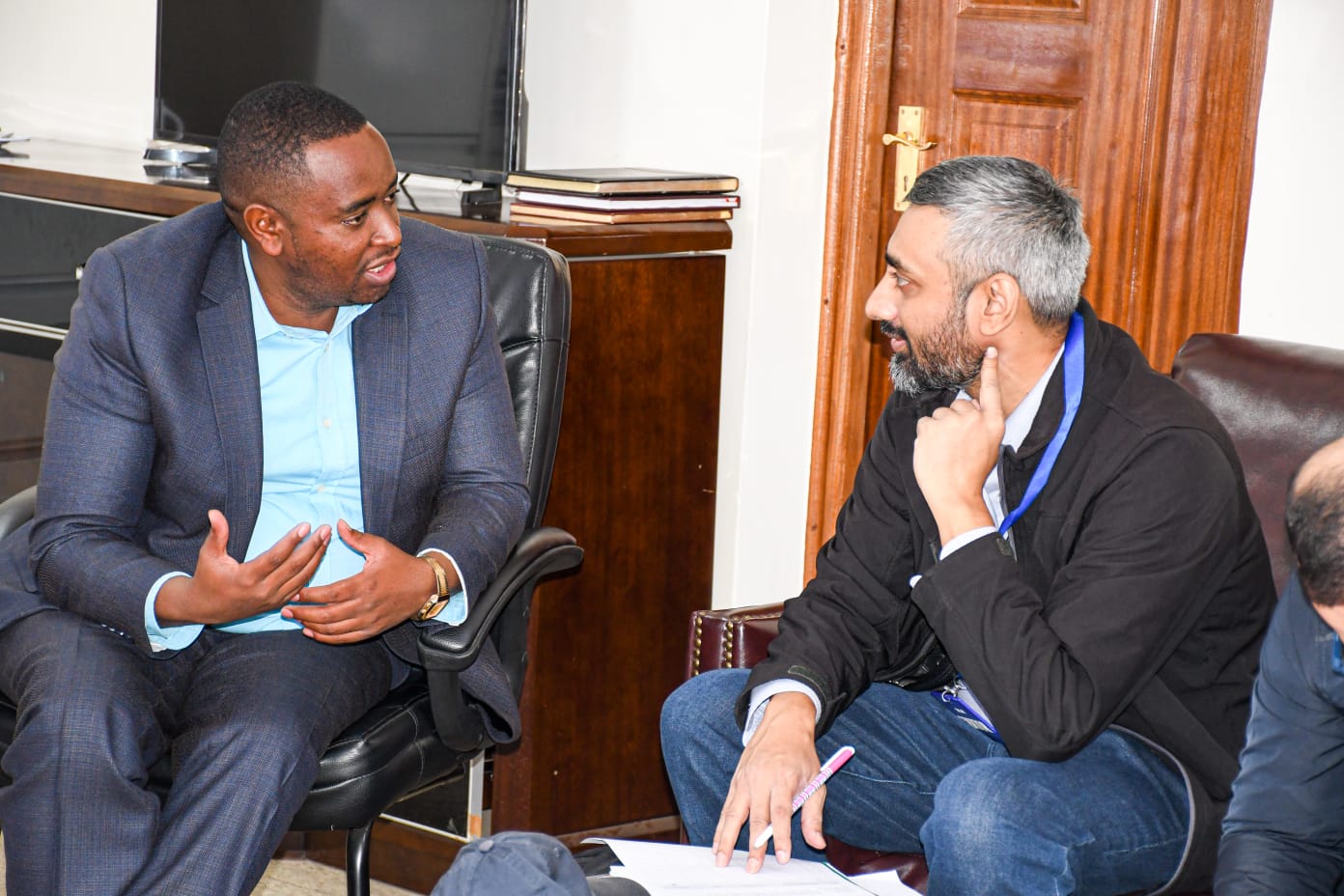 Nakuru City Undergoes World Bank Audit for Environmental and Social Safeguards Compliance
Written by Nancy Naholi
A team of auditors from EQMS Consulting Limited, contracted by the World Bank, visited the Nakuru City Manager's office to conduct a comprehensive audit of the city's adherence to Environmental, Health and Safety, and Social Safeguards measures during project implementation. The auditors scrutinized reports such as the Environmental and Social Impact Assessment (ESIA), Environmental and Social Management Plan (ESMP), and Environment Monitoring and Evaluation (EA) to assess compliance with the Project Operation Manual (POM) requirements and the city's commitment to environmental and social protection.
The audit team then inspected the ongoing construction of Mbugua Mbugua Road and the drainage system, along with the refurbishment progress of Afraha Stadium, currently at 96% and 85% completion, respectively. Expressing satisfaction with the projects' progress, the auditors emphasized the importance of contractors adhering to standard procedures and safety measures.
City Manager Gitau Thabanja highlighted H.E Governor Susan Kihika's administration's commitment to complying with necessary procedures, ensuring timely project completion while adhering to environmental and social management plans outlined in the World Bank Project Operation Manual (POM). Thabanja welcomed the audit process, acknowledging its role in identifying areas for improvement, enhancing environmental and social safety measures, and strengthening project implementation procedures.
The audit aims to reinforce Nakuru City's commitment to sustainable development and project management, aligning with the World Bank's objectives. By upholding standard procedures and demonstrating compliance, the city management ensures that projects benefit both the community and the environment.