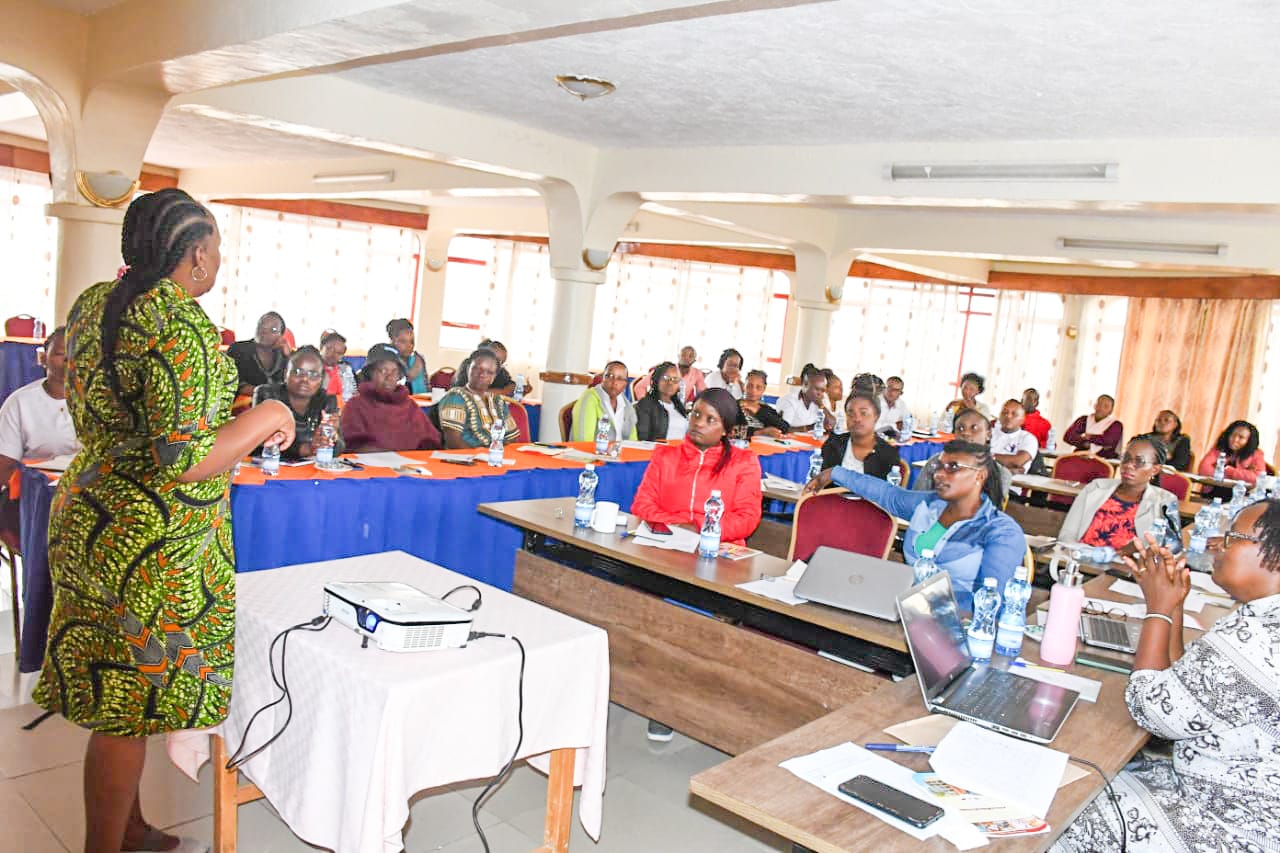 Preparations towards marking 16 days against GBV in full gear
Written By James M. Alumera
County's Directorate of Gender and Inclusivity in collaboration with Hope Worldwide Kenya (HWWK) held a planning meeting for 16 Days of Activism against Gender-Based Violence (GBV) 2023 with stakeholders in Nakuru Town East Sub-county.
The global 16 days of activism is a key international moment to call for an end to violence against women and girls. It runs from 25th November until 10th December 2023 duped UNiTE! Invest to Prevent Violence Against Women and Girls.
The Chief Officer for Gender, Social Services and Inclusivity Gladys Kamuren lauded the efforts the Gender Champion organisations are putting into place to champion the fight against GBV in Nakuru County which is in line with Governor's Manifestos.
The County Director for Gender Selina Nkatha emphasized the need to have a well-scheduled dialogue for each Sub-County to culminate the activism journey.
HWWK works with youth, orphaned and vulnerable children, marginalized and key population, poor communities and the general public to improve their quality of life through responsive and innovative health programming in Kenya.
Numerous activities are scheduled to take place during the 16 days of activism against Gender-Based Violence 2023 per each Sub-county aided by the partners of Nakuru County.
MG Innovation Hub representations said they will cover up, document and publicize the events per sub-county in terms of messaging and e-graphics for all partners/ organisations.
The people to be engaged are church leaders, Nyumba Kumi leaderships, bodaboda riders, Chiefs, women groups, and gatekeepers among others in the community to support the county in the fight against GBV.
Topics to engage the community will majorly be focused on Safety and Security, Mental health, women and economic empowerment, harmful cultural practices, post-GBV clinical services, how to report at police stations, and data entry reports.
In attendance were representatives from the Office of the County Commissioner, Radio Yetu, MG Innovation Hub, NGEC, DRIC, Ujamaa Africa, Groomsport Kenya, Usaid Tujenge Jamii, Life Bloom, and World Vision Kenya among others.