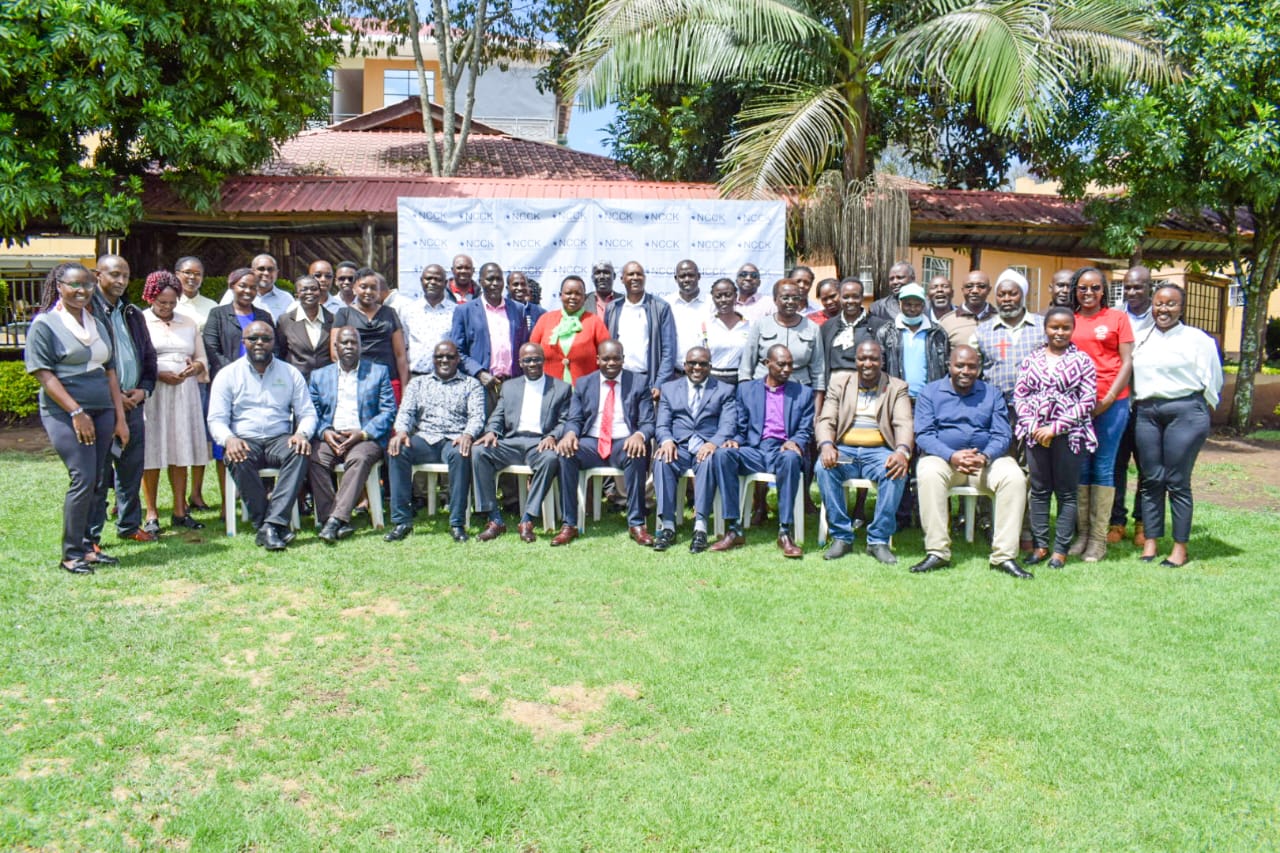 Revitalizing Pyrethrum Farming: Nakuru County Engages in Inter-County Forum
Written by Mercy Kihugu
In a concerted effort to revitalize pyrethrum farming, Nakuru County, under the leadership of H.E Governor Susan Kihika, actively participated in the Inter-County Pyrethrum Value Chain Forum. This collaborative initiative, convened by the National Council of Churches in Kenya (NCCK), Kentegra, and DCA for the Daisy Pyrethrum Project, strengthened stakeholder engagement in the pyrethrum sub-sector.
The forum served as a platform for discussions on implementing common actions at the county level and fast-tracking efforts to enhance and improve the pyrethrum sector. The project focuses on Responsible Business Conduct (RBC) training, emphasizing ethical behaviour, social development, and environmental stewardship within the pyrethrum value chain.
Agriculture CECM Leonard Bor highlighted the County Government's commitment to supporting pyrethrum farmers, citing the distribution of seedlings to over 5,000 farmers across the eight pyrethrum-growing sub-counties since 2018. In the last financial year, the administration distributed 6.4 million seedlings to 1,392 farmers, covering 316 acres, with additional funds allocated to further support the sector.
To aid in the drying process of pyrethrum flowers, 128 mobile solar dryers were provided to farmers. The collaborative effort involved stakeholders from Nakuru, Nyandarua, and Elgeyo Marakwet Counties where the project is being implemented.
Following the forum, Agriculture Chief Officer Newton Mwaura accompanied CECM Leonard Bor in a courtesy call to the Pyrethrum Processing Company of Kenya (PPCK). Discussions with CEO Madam Matilda Sakwa explored areas of collaboration to enhance the pyrethrum value chain, demonstrating Nakuru County's commitment to the comprehensive revival of pyrethrum farming.