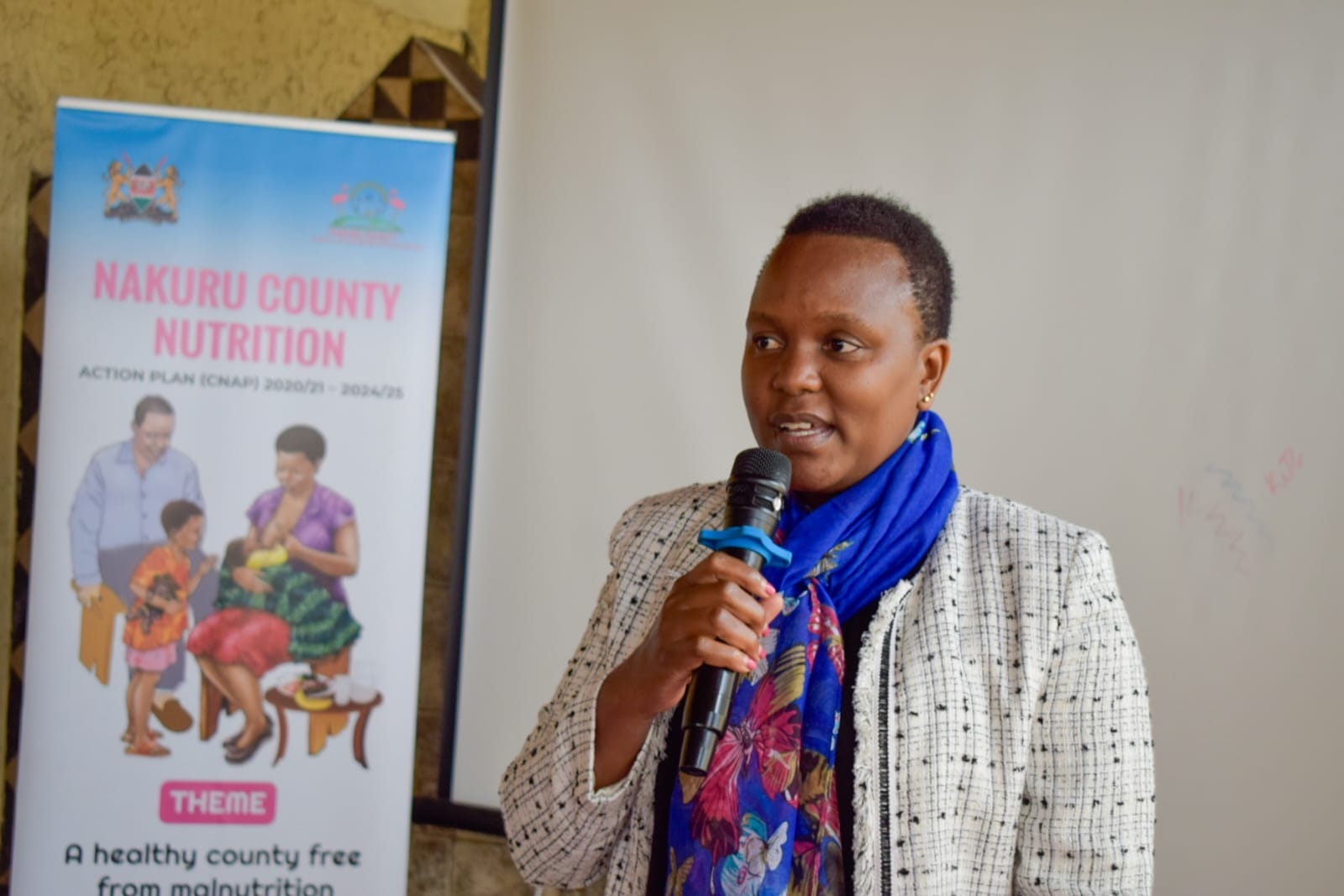 Nakuru's set to develop and adopt County Nutrition Policy
Written by Ruth Magak
Nutrition interventions within the County Nutrition Action Plan- CNAP has had a significant impact on the health of newborns, children, adolescent girls, and pregnant women.
The interventions implemented are projected to result in a reduction of the prevalence of stunting by approximately 38% and avert 22,453 cases of anaemia in pregnant women and 4,666 cases of anaemia averted in adolescent girls within five years.
This will have an overall impact sum of these health impacts resulting in a potential 104,106 Disability Adjusted Life-Years (DALYs) averted.
In order to sustain these gains, Governor Susan Kihika's administration had now captured nutrition as a multisectoral priority, bringing all actors to develop a County Nutrition Policy.
With support from Nutrition International, the Department of Health brought together stakeholders to discuss a multisectoral approach that will help sustain the gains made through the proposed nutrition policy.
Country Director for Nutrition International while addressing the forum lauded Nakuru County for providing coordination and a governance framework that promotes a multisectoral approach. "I am proud of Nakuru because it is the cross-sectoral collaboration I have seen here that will help address the social determinants of malnutrition sustainably," she said.
Chief Officer for Public Health, Alice Abuki while addressing the forum, said that H.E. Governor Susan Kihika in her manifesto has a commitment to provide optimal nutrition for citizens of Nakuru County.
Joining the policy development inception forum was the Chief Officer for Livestock, Fisheries and Veterinary Services, Dr Michael Cheruiyot, and the Nutrition International, Country Director, Ms Martha Nyagaya.