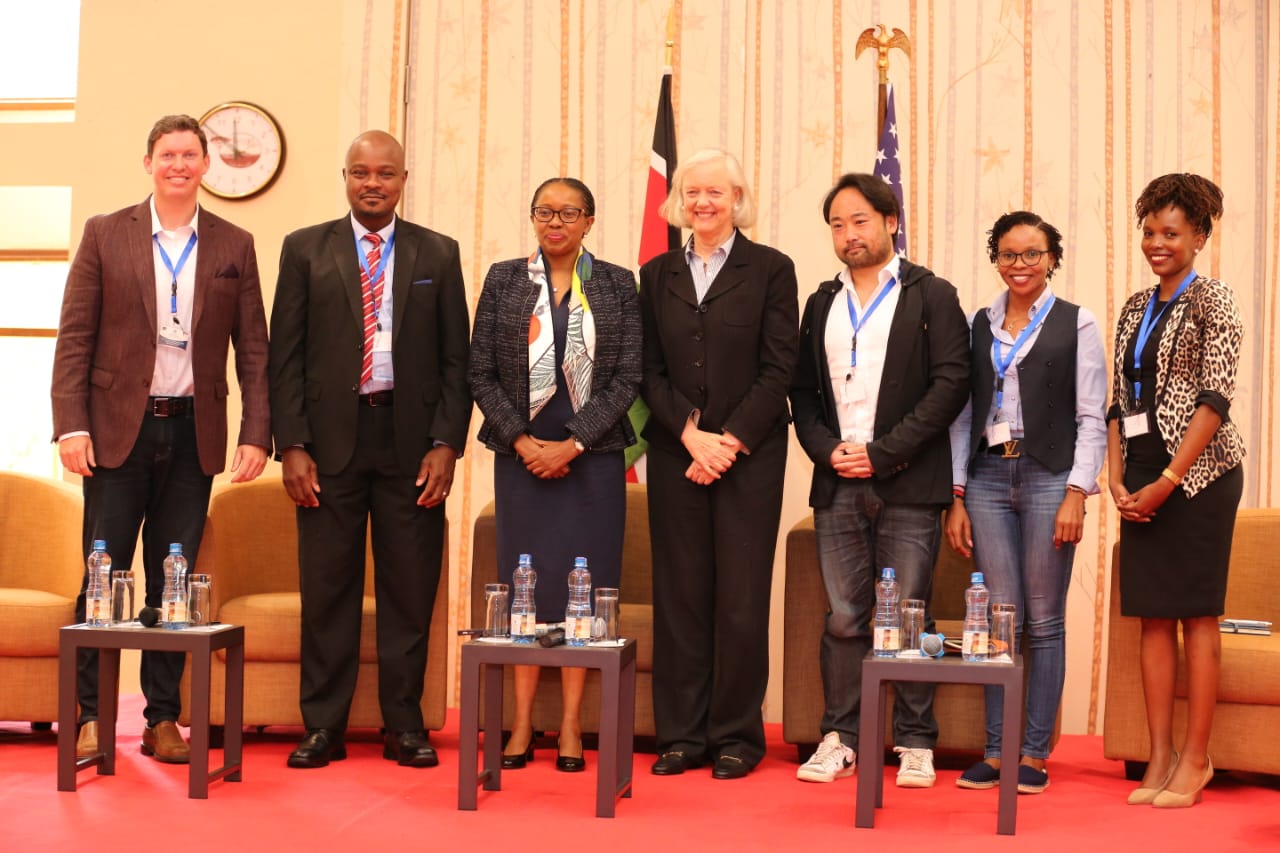 Governor Kihika holds roundtable meeting to explore strategic partnerships
Written by Roy Lumbe
Nakuru County Governor, H.E. Susan Kihika, is making significant efforts to boost the economy of Nakuru by inviting investors and companies to explore the various investment opportunities, favorable business environment, and attractive returns available within the county.
In her inaugural speech at the Nakuru County Investment Roundtable in Naivasha, Governor Kihika highlighted the immense potential in sectors such as agriculture, health, water and sanitation, horticulture, and floriculture.
The forum, organized in collaboration with USAID, aimed to improve trade and investments between both countries, ultimately fostering mutual prosperity and creating job opportunities.
Governor Kihika emphasized the urgency of job creation, as Nakuru County faces a pressing issue of high unemployment rates.
With a talented and skilled youth population, governor Kihika said the county is eager to attract investments that can provide employment opportunities.
Governor Kihika acknowledged the positive contributions of potato companies that provide high-quality seeds to farmers and engage in contract farming, benefiting thousands of individuals.
She expressed her excitement over apparel companies that have shown interest in establishing their businesses within the county, considering Nakuru's strategic advantage in geothermal energy.
These companies according to Kihika can benefit from the Special Economic Zones (SEZ), where they can acquire consistent and affordable power at an attractive rate of 5 cents per kilowatt.
The US ambassador, Meg Whitman, expressed her satisfaction with the investment forum, – the first of its kind in Nakuru.
The forum successfully brought together investors and companies to showcase the existing opportunities in the county.
Furthermore, Ambassador Whitman recognized the potential for investors to grow their businesses and create jobs in various sectors, such as agriculture, particularly in pyrethrum and potato production.
The US has already invested in pyrethrum through the Kentegra project, benefiting approximately 9,000 farmers.
The goal is to expand this success to reach 90,000 farmers countrywide, with investors showing interest in signing deals within the next six months.
Governor Kihika emphasized the county's commitment to revitalizing the pyrethrum sector and reclaiming its previous position as a major contributor to Kenya's export industry. In the 1980s, pyrethrum accounted for 80% of Kenya's total exports.
Currently, farmers yield about 8 tonnes per acre, but the goal is to increase this to 15 tonnes per acre.
To facilitate ease of doing business for investors, Governor Kihika announced plans to introduce a single business permit for Nakuru County. This move aims to eliminate the hassle of acquiring multiple permits from different offices, allowing for a streamlined process.
The bill is currently undergoing the necessary legislative procedures at the county assembly, following a comprehensive public participation process.
Once passed, this initiative will make Nakuru an attractive county for setting up businesses by eliminating the need for disjointed permits.
Governor Kihika envisions a more investor-friendly environment that encourages economic growth and development within the county.