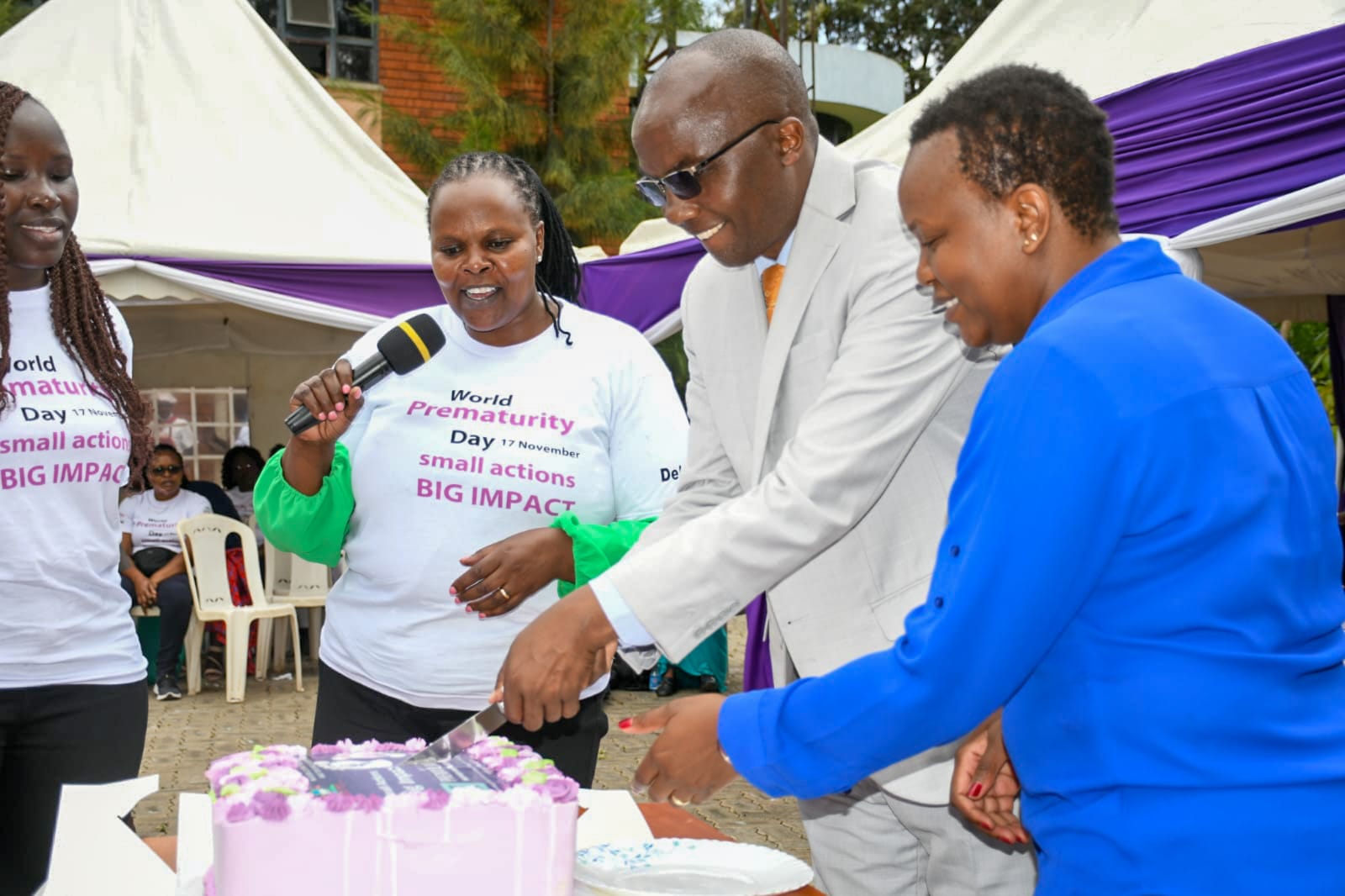 Nakuru County Commemorates World Prematurity Day: Advocating for 'Skin-to-Skin Contact
Authored by Ruth Magak
Nakuru County Referral and Teaching Hospital hosted the World Prematurity Day Commemoration, globally observed on November 17th. Deputy Governor Hon. David Kones joined the community to shed light on the theme "Small Actions, Big Impact – Skin-to-Skin Contact for Premature Babies."
In a world where neonatal deaths constitute 51% of fatalities among children under 5, with prematurity playing a significant role, Nakuru's focus this year emphasizes the powerful impact of human touch in nurturing prematurely born babies.
Recent successes include healthcare workers successfully nurturing babies weighing less than 500 grams, with a recent case of a 700-gram baby at Gilgil Sub County Hospital cared for through Kangaroo Mother Care.
In Kenya, the neonatal mortality rate is 21 deaths per 1000 live births, underscoring the need for communities to address challenges faced by premature infants.
The Margaret Kenyatta Mother and Baby Wing at the Nakuru County Referral and Teaching Hospital, established in 2018, stands as a beacon of hope. With 250 beds, including 50 for neonatal care, it plays a crucial role in providing care for newborns.
In 2022 alone, the Mother-Baby Unit recorded 12,445 deliveries, with 901 being preterm. Total admissions to the newborn unit numbered 2,297, and among them, 980 were premature, highlighting the pressing need for medical interventions and the significance of providing solace and connection for premature infants.
Governor Susan Kihika's administration is actively working on plans to equip and operationalize various maternities across the County, demonstrating a commitment to enhancing maternal and neonatal care.
Deputy Governor David Kones commended the dedication of the healthcare workforce to the impactful practice of "Skin-to-Skin Contact" during the commemoration event.
The Margaret Kenyatta Mother and Baby Wing exemplifies the understanding that every premature baby deserves the warmth and comfort of the human touch. This practice not only provides immediate benefits but also sets the stage for a healthier, more resilient future.
The administration's initiatives in premature care and maternal care as a whole, reflected in the numbers from the Mother-Baby Unit, signify not just statistics but lives touched and nurtured under compassionate leadership.
Joining the commemoration were Chief Officer for Public Health Alice Abuki, County Director for Medical Services Dr. Daniel Wainaina, County Director for Public Health Services Elizabeth Kiptoo, County Chief Nursing Officer Wendy Tirop, Nakuru County Referral and Teaching Hospital Medical Superintendent Dr. James Waweru, and other County Health Management Team Members.