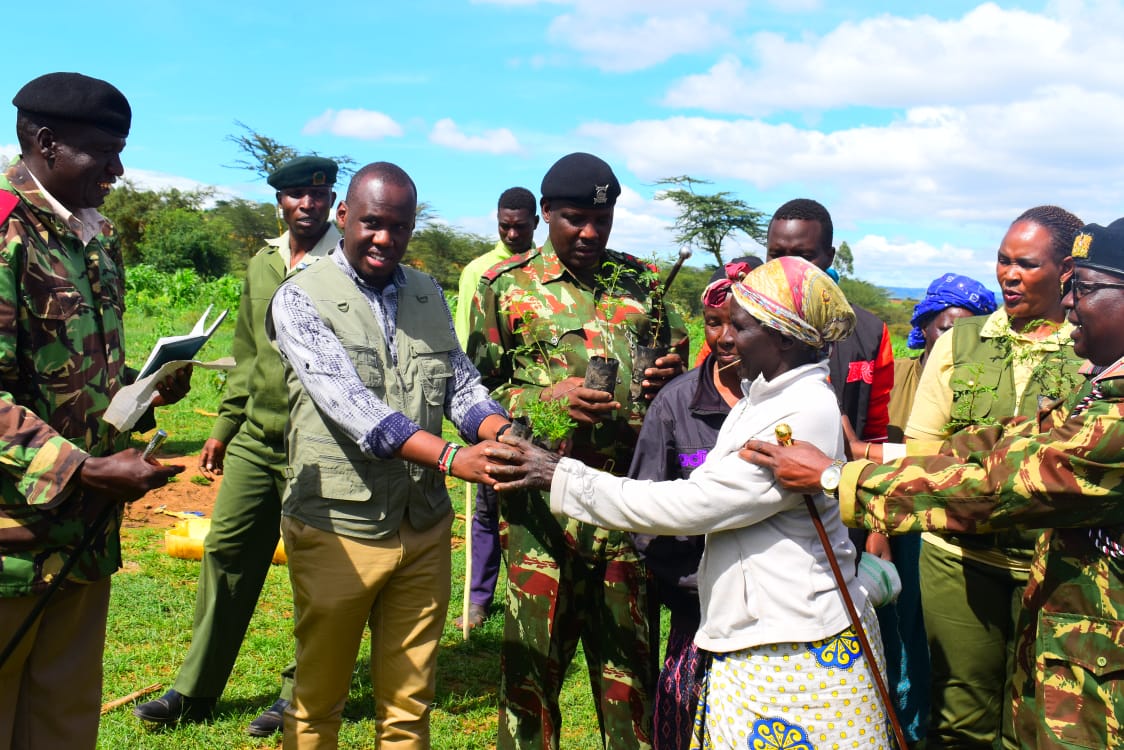 Nakuru County Environmental Initiative: Over 2000 Trees Planted to Combat Erosion
Authored by Jilopa K Ezra
Growing trees stands out as a powerful solution in the battle against climate change, boasting numerous benefits for both humans and the environment. Trees act as natural air purifiers, providing oxygen and filtering pollutants from the air.
The Environment Department, under the leadership of Chief Officer Kennedy Mungai, spearheaded a tree planting initiative at Oljorai in Eburru Mbaruk ward, Gilgil Sub-county. The event saw the planting of over 2000 trees along areas affected by erosion.
In his remarks, Chief Officer Mungai emphasized the County government's commitment to ongoing tree planting at Oljorai to combat erosion, aligning with Governor Susan Kihika's manifesto of environmental conservation. This initiative also contributes to achieving the President's goal of planting 15 billion trees by 2032.
Residents, actively participating in the exercise, expressed their appreciation to Governor Kihika for leading the implementation of this global initiative and for providing support after they were affected by heavy rainfall. Their enthusiasm reflected their pride in contributing to a global effort with a positive impact on the environment and the future of their city.
Jane Simitta, from the political affairs office of the Governor, urged Kenyans to respond to the President's call for each citizen to plant at least 300 seedlings individually. This collective effort, she emphasized, is crucial for achieving the ambitious target of 15 billion trees by 2032.
The initiative was conducted in collaboration with the Director for Kenya Forest Service Jane Simitta, Willy Cheboi (DCC Gilgil Sub-county), Kenya Forest Service officials, ward climate change committees, and the local residents.