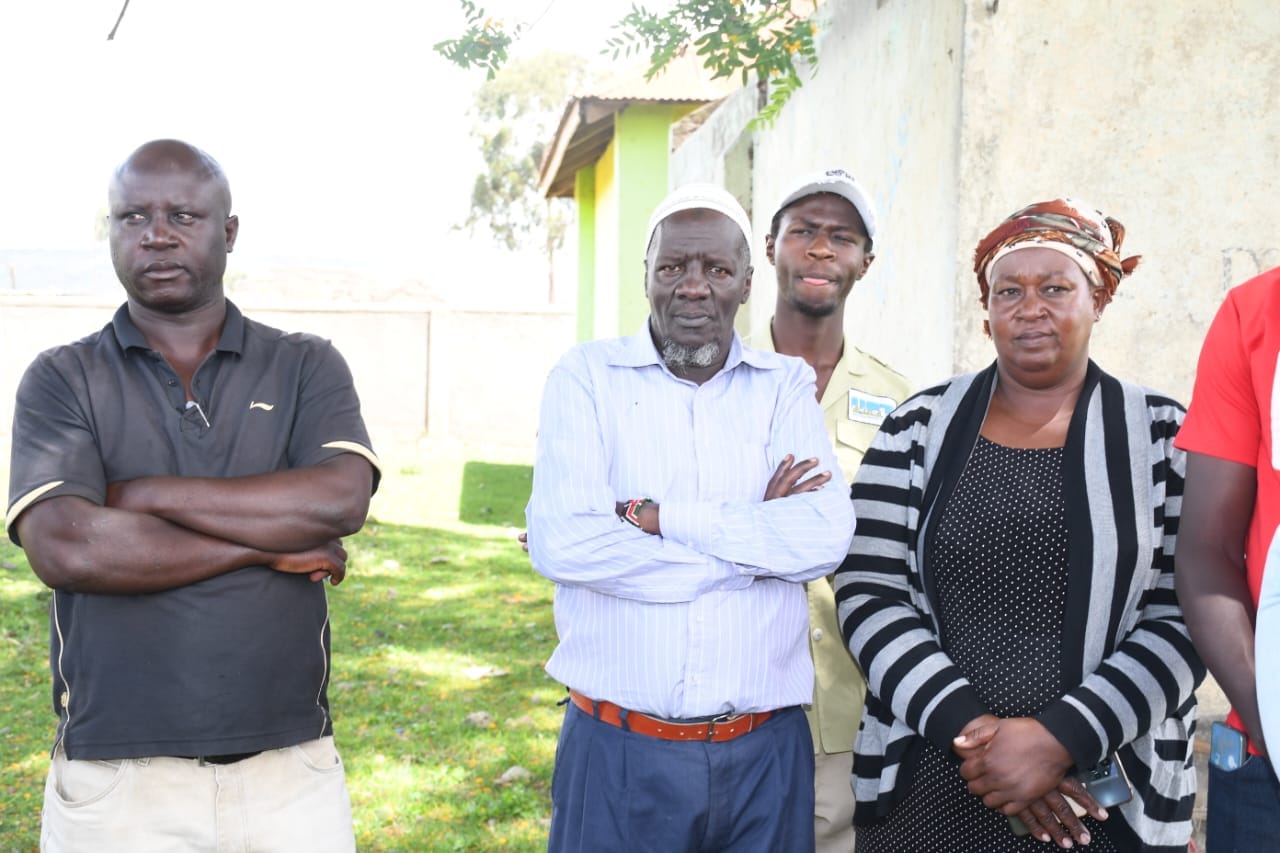 Nakuru County Integrates Drone Mapping in Urban Development to Boost Tenure Regularization
Written by Annette Njoroge
County Chief Officer for Housing and Urban Development, Kamau Kuria, recently hosted the National Project Coordination Team (NPCT) from the World Bank-funded Kenya Informal Improvement Project Team (KISIP II). The meeting focused on introducing the Drone Mapping exercise and its incorporation into the KISIP component 1 tenure regularization.
After extensive discussions, the team visited Bondeni in Gilgil Sub-County, one of the component beneficiaries. There, they engaged in fruitful discussions with members of the Settlement Executive Committee (SEC) and Grievance Redress Committee (SEC).
During the meeting, Ach. Kuria underscored the significant efforts of Governor Susan Kihika's administration in improving and revitalizing urban areas. He highlighted the operationalization of Gilgil municipality, thanks to which it will benefit from the second phase of KISIP and the Kenya Urban Support Program (KUSP).
Earlier in 2023, Governor Susan Kihika elevated urban centres, including Gilgil, Naivasha, and Molo, to municipalities equipped with full management boards. This move has played a crucial role in revitalizing these urban centres to attract more development.
Ach. Kuria expressed gratitude to the KISIP team and GeoDev mapping consultants for recognizing the need for community-level engagement in addressing settlement issues through SEC and GRC. This participatory process aims to ensure the smooth running of the project.
He highlighted the instrumental role of technology in addressing data accuracy issues experienced in the previous tenure regularization (KISIP I). The integration of drone mapping will also aid in mapping public utilities, contributing to better planning and surveying.
Land tenure regularization not only enhances the value of land but also ensures that residents benefit from infrastructure upgrades such as access roads, high-mast lights, and stormwater drainage.
Present at the meeting were members of the County project coordination from various departments, Area Chief John Thuku, Acting Board Manager Benson Kipenju, Paparazzi Kiarie, Ward Admin Paul Mwangi, and a representative from the office of the MP and MCA.