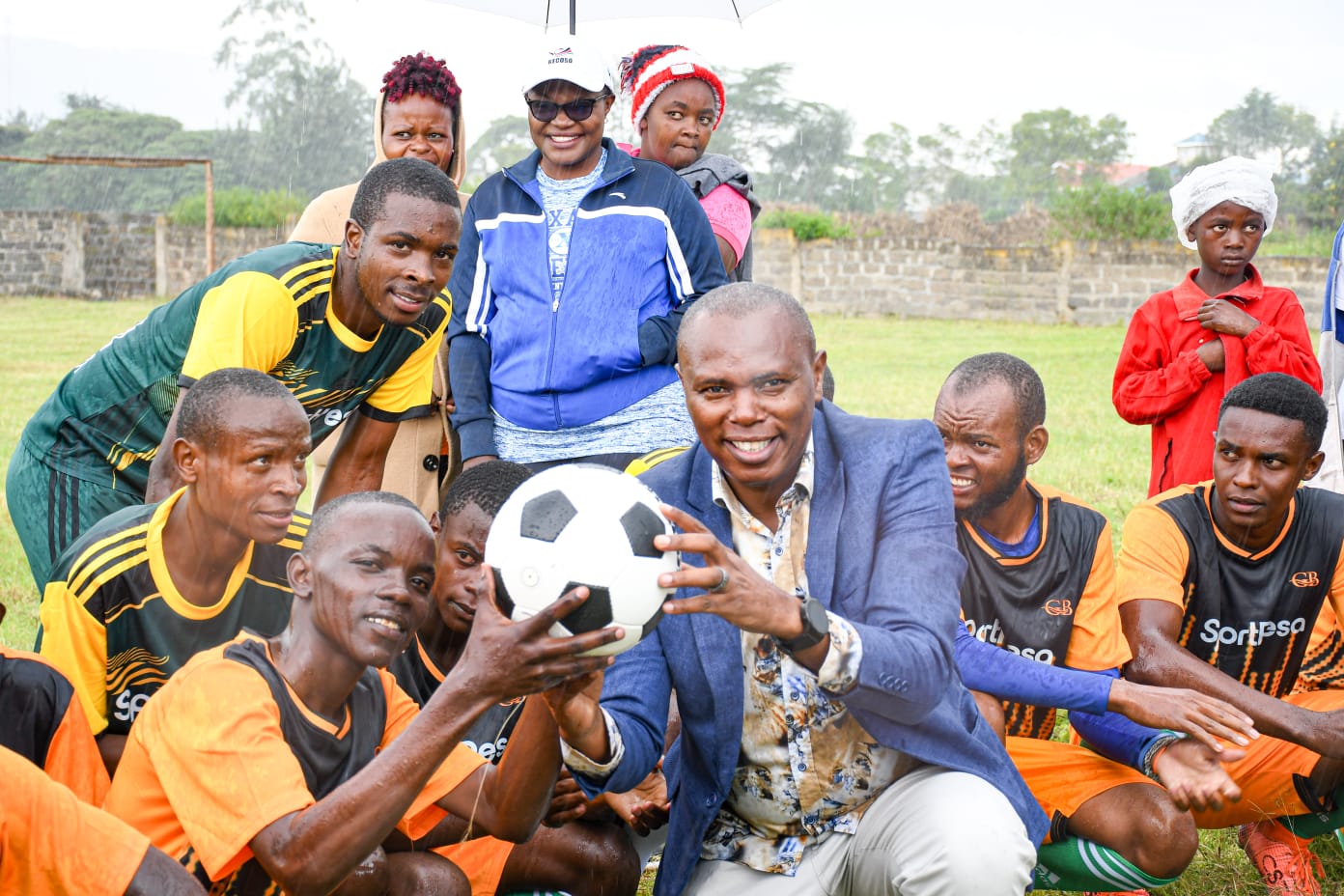 County Team Distributes Soccer Uniforms in Kiamaina Ward, Promoting Sports and Community Engagement
Written by James Alumera
A team led by the County Executive Committee Member (CECM) for Youth and Sports, Josephine Achieng, represented Governor Susan Kihika today in a significant event in Kiamaina Ward, Bahati Sub-county. The Ngomongo area residents gathered at the "Green Stadium" to witness a soccer match between home teams Makao FC and Green Eagles (Kihika FC), which ended in a 2-2 draw at the final whistle.
The county team, under the leadership of CECM Achieng, distributed sets of soccer uniforms to both teams, a gesture aimed at promoting sports and community engagement. The initiative is part of Governor Kihika's commitment to supporting grassroots sports and nurturing local talent.
In addition to distributing uniforms, the team promised to work closely with the area Member of the County Assembly (MCA) to support and nurture various talents in the area. The collaborative effort seeks to address challenges such as idleness, drug abuse, and crime rates within the ward, emphasizing the positive impact of sports on community development.
The team also took the opportunity to engage with junior teams, specifically focusing on boys under the age of 15. This holistic approach to youth involvement aims to provide avenues for constructive activities and discourage negative behaviours.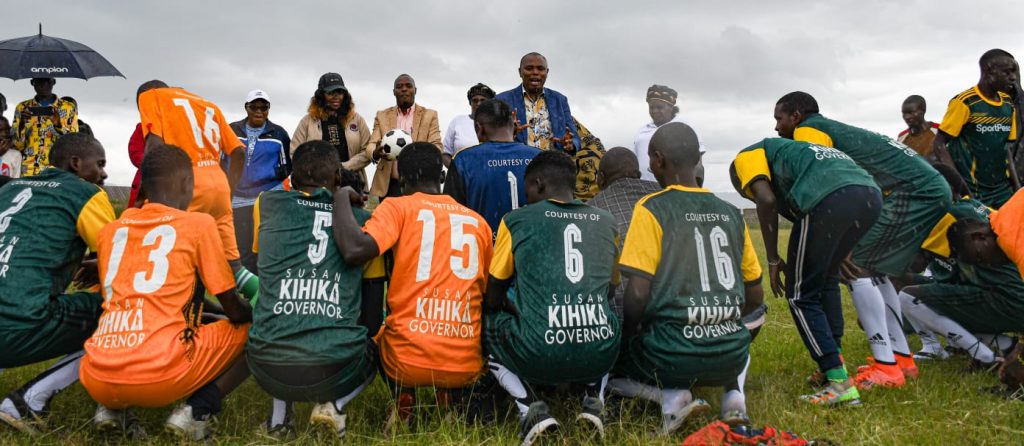 The event was attended by a delegation of officials, including area MCA Paul Warege, nominated MCA Catherine Wanjeri, Chief Officer for Youth and Sports Pastor Alex Maina, Chief Officer for Tourism and Culture Rosemary Kimani, Chief Officer for Trade, Business Support, and Industrialization Samuel Ndegwa, and Martin Gichinga representing the Office of the Governor.
This community-focused initiative not only promotes sports as a means of positive social impact but also demonstrates the county government's dedication to engaging with local communities for holistic development.