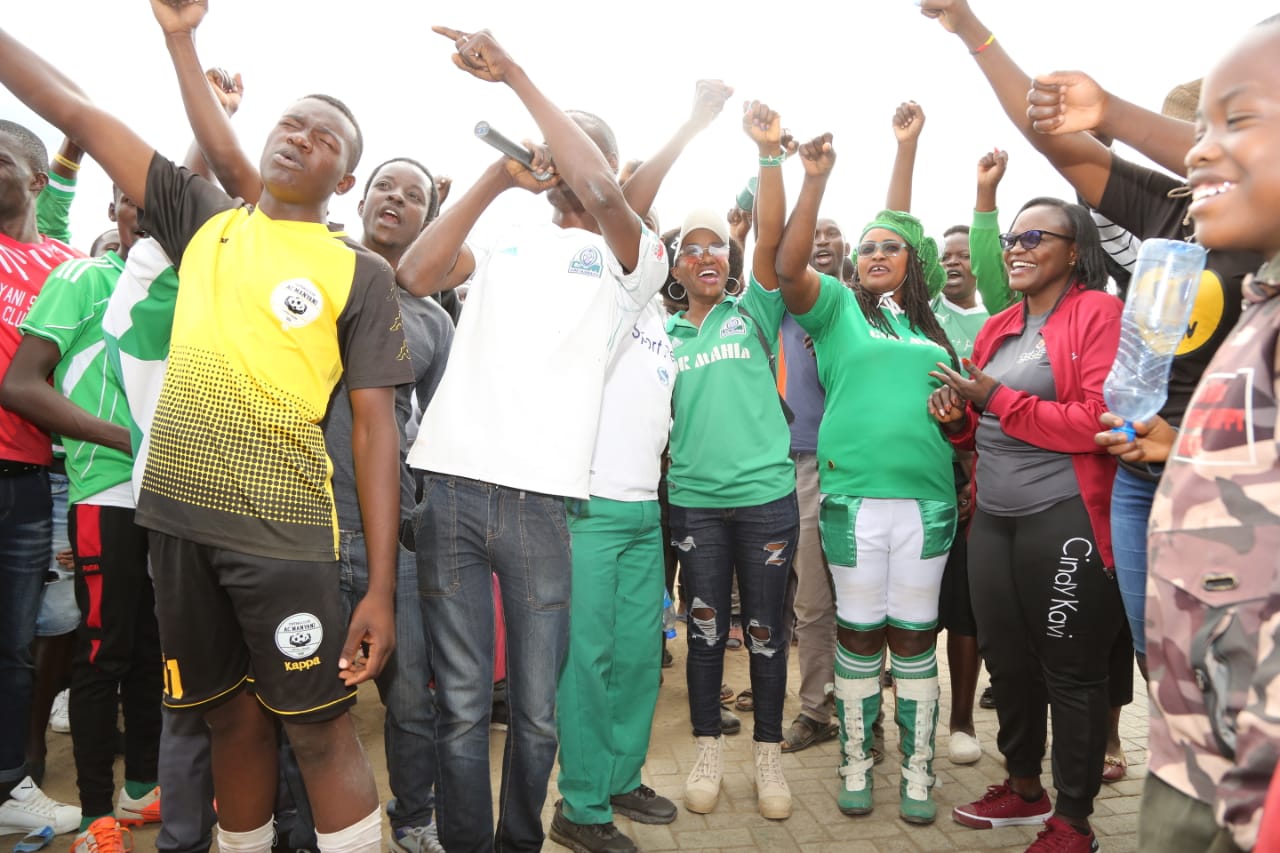 Nakuru Town West Celebrates Sports Equipment Distribution Event with Exciting Football Match
Written by James Alumera
County Executive Committee Member for Youth, Sports, Gender, and Social Services, Josephine Atieno Achieng, led the distribution of sports equipment at Kaptembwa Primary School in Nakuru Town West Sub-county, creating a festive atmosphere for sports enthusiasts. The event included a thrilling football match between Shabana FC fans and Gor Mahia FC fans, where Gor secured a 1-0 victory.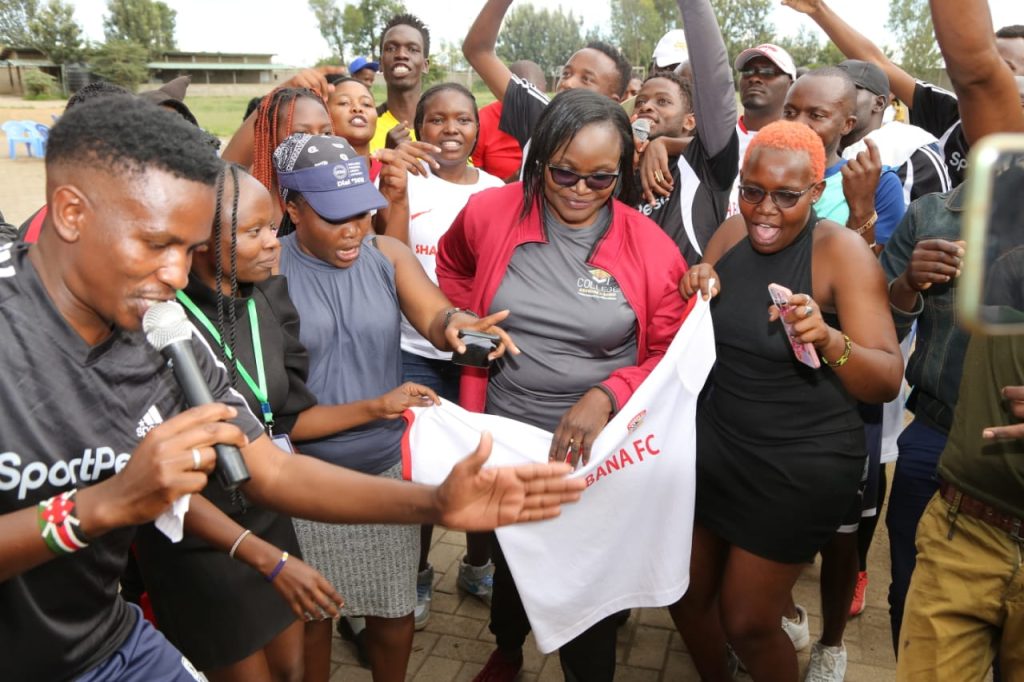 The distribution encompassed various sports gear, including football uniforms, balls, boxing bags, cones, badminton items, volleyball balls, bibs, and whistles, benefiting the six wards in Nakuru Town West – Kaptembwa, Barut, Kapkures, London, Rhoda, and Shabab.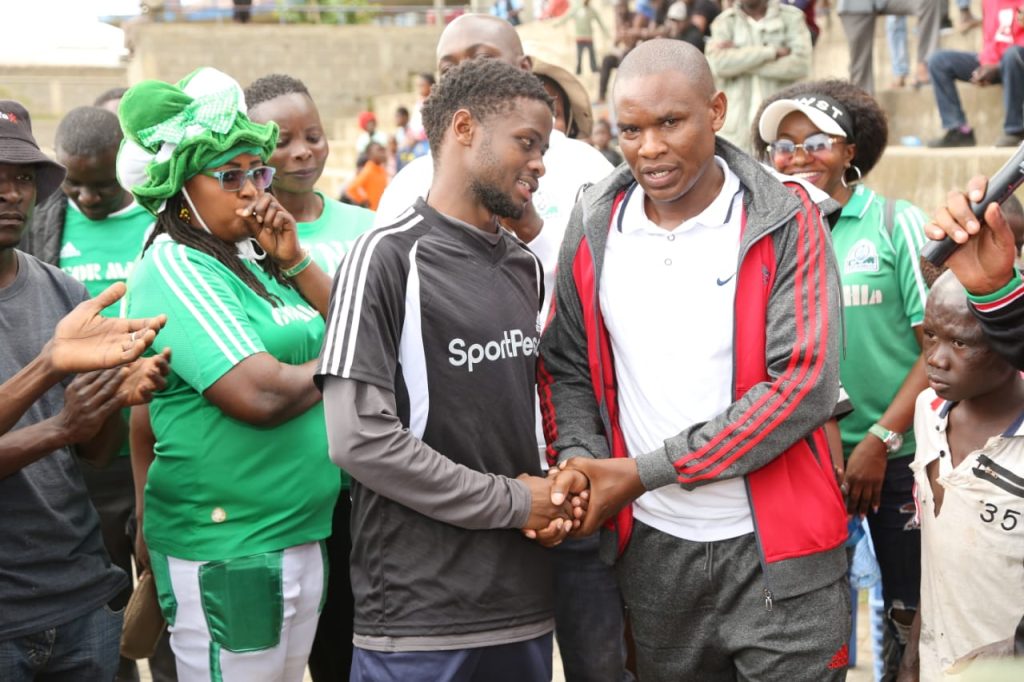 CECM Josephine Atieno expressed gratitude to the people of Nakuru Town West for their overwhelming support for Governor Susan Kihika during the general election. She highlighted upcoming programs aimed at empowering women through the women's enterprise initiative and promoting youth empowerment through polytechnic education.
Chief Officer for Youth, Talent, and Sports Pst Alex Maina echoed CECM Josephine Atieno's sentiments, emphasizing the importance of supporting and nurturing talents across the county.
Chief Officer for Livestock and Fisheries Dr Michael Cheruyot thanked Gor Mahia fans and the Department of Sports for bringing the community together to witness the sports equipment distribution exercise. He also appreciated Governor Susan Kihika for her goodwill in serving the people of Nakuru.
Hon. Robert Kiplang'at, MCA Kapkures Ward, congratulated Gor Mahia fans on winning the game and appreciated the organizers for uniting the youth through this initiative.
Hon. Ben Kirui, MCA Barut Ward, expressed gratitude to the Nakuru Town West residents for their large turnout, witnessing this significant event as they received sports equipment.
Hon. David Wathiai, Shabab Ward MCA, lauded Governor Susan Kihika for considering sports activities for youth, emphasizing its role in curbing insecurity and high crime rates among them. He also looked forward to Nakuru Town West teams winning the Governor's Cup in December.
Nakuru Town West Sub-county FKF Chairman Mr Kama expressed gratitude to the administration for their support in sports matters across the county, pledging loyalty to Governor Susan Kihika's leadership.
The event was attended by Sub County Administrator Pamela Tum, Ward Administrators, representatives from the MCA's offices in Kaptembwa, London, and Rhoda, FKF representatives, Sports Officers, and Governor's Coordinators.