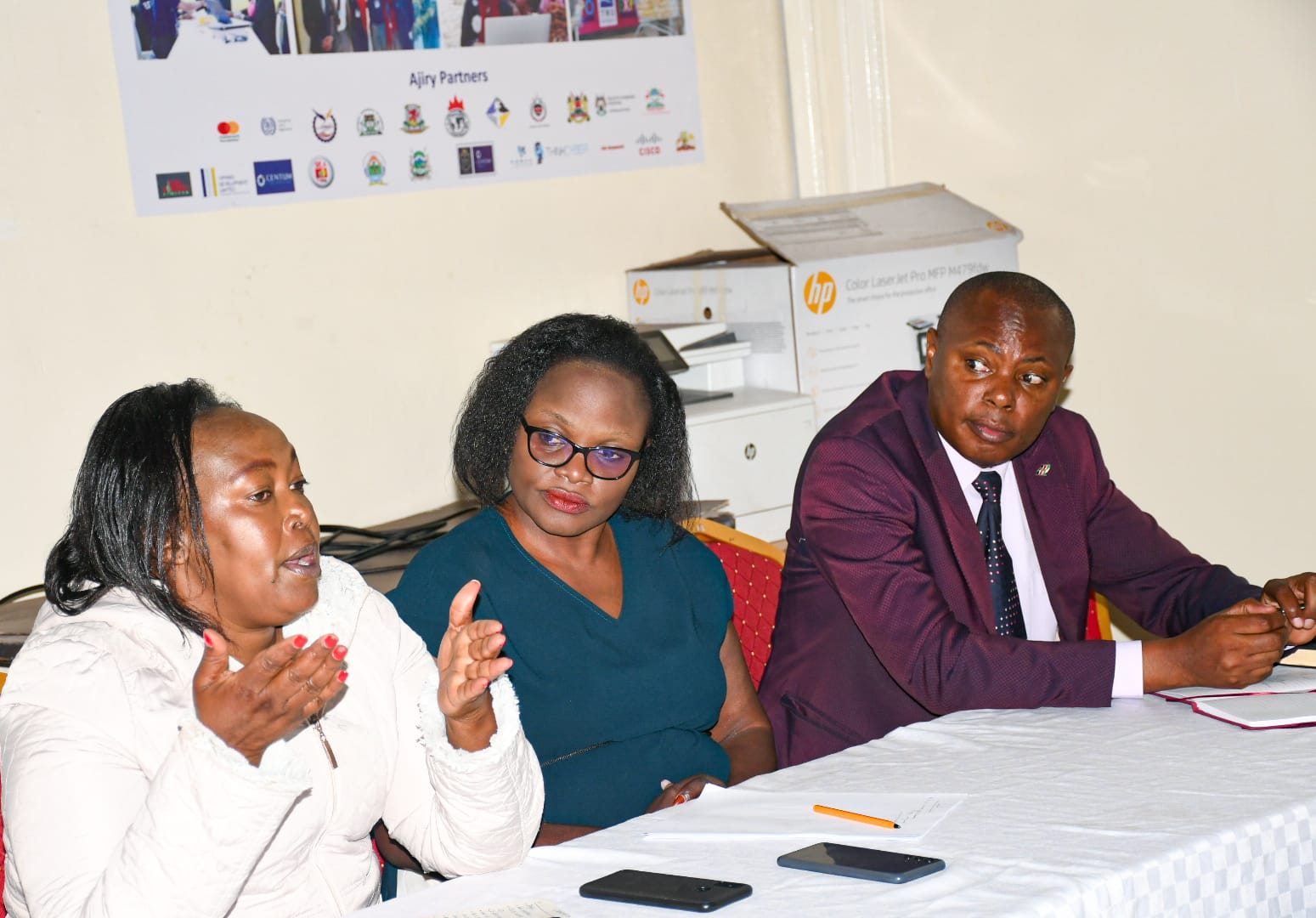 New Chapter as Pastor Alex Maina takers over as CO for Youth, Talent, and Sports
Written by James Alumera
In a significant event at Bondeni Social Hall, the newly appointed Chief Officer for Youth, Talent, and Sports, Pastor Alex Maina was officially introduced to the Departmental officers under the leadership of County Executive Committee Member (CECM) Josephine Atieno Achieng.
CECM Achieng led the departmental heads in welcoming Pastor Alex Maina, ensuring he was briefed comprehensively on the ongoing programs, projects, and overall progress within the department. The heads of the department expressed their enthusiasm for the collaboration and outlined the key initiatives in progress.
Pst. Alex Maina, in his spirited speech, assured the team of his commitment to working collaboratively for the betterment of the department. His pledge aligned with Governor Susan Kihika's agenda for efficient service delivery to the residents.
CECM Achieng emphasized the importance of teamwork, urging the departmental officers to collaborate seamlessly with Pst. Alex Maina to fulfill the manifestos set by Governor Susan Kihika. The collaborative effort, she emphasized, would play a pivotal role in achieving the department's goals.
Chief Officer for Gender, Social Services, and Inclusivity, Gladys Kamuren, encouraged officers to keep Pastor Alex Maina informed about the progress of the Directorate in Gender and Social Services. This communication, she noted, would contribute to an effective work plan within the department.
Directors, including Josphat Kimemia (Youth Affairs), Mureithi Kiogora (Social Services), Selina Nkatha (Gender), and Officer Teresiah Kibe, were present to share updates and express their gratitude for the opportunity to work closely with Pst. Alex Maina in delivering impactful services to the people of Nakuru. The introduction marks a new and promising chapter for Nakuru's Youth, Talent, and Sports Department under the leadership of Pst. Alex Maina.