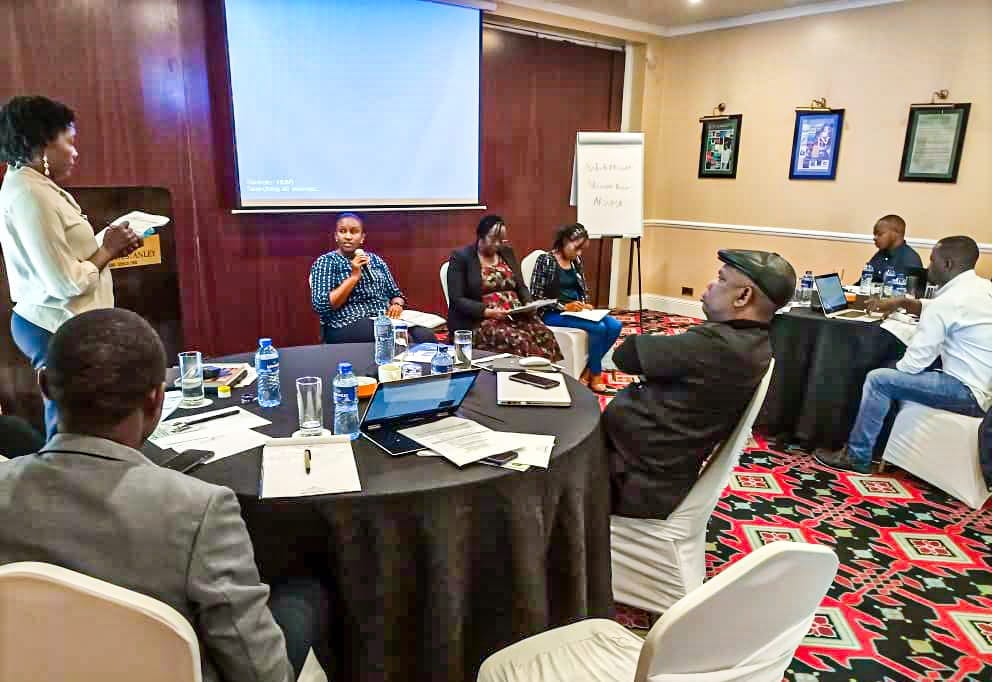 UN-Habitat, AFWASA Build City's Capacity on Inclusive Sanitation
Written by Nancy Naholi
UN-Habitat, in partnership with the African Water and Sanitation Association (AFWASA), is conducting a capacity-building training program for city stakeholders aimed at improving sanitation and hygiene through the City-Wide Inclusive Sanitation (CWIS) approach.
The program envisages better programming by incorporating innovative and alternative sanitation approaches.
According to the research conducted by the World Bank and the Global Water Security and Sanitation Partnership (GWSP) in 2021. Nakuru faces challenges in sanitation coverage. Currently, only 25% of the population has access to improved sanitation, and sewage coverage stands at approximately 3.4%.
To facilitate this, a team of technical staff from the City Management and Department of Health are participating in a five-day key stakeholder engagement workshop to discuss the current state of sanitation and hygiene and develop future plans for the sector.
The timing of the workshop aligns with the efforts of H.E Governor Kihika's Administration, which is actively working on redesigning and executing sanitation projects in a timely manner.
The administration aims to ensure safely managed sanitation by utilizing available resources and collaborating with relevant sector actors.
Macharia Thang'wa, the City Planner leading the City team, has acknowledged the platform's potential to facilitate the understanding and sharing of best practices in delivering services to the urban poor.
"The ultimate objective is to establish a coherent vision and framework for enhanced collaboration, cooperation, and coordination, aimed at improving sanitation conditions" He alluded
The workshop seeks to incorporate the CWIS framework and principles into the wider national urban policies to increase the number of sanitation-focused partnerships leveraging the global sanitation network.
The training demonstrates vital steps towards improving sanitation and hygiene in Nakuru. Its outcomes will contribute to improving sanitation conditions in the city.