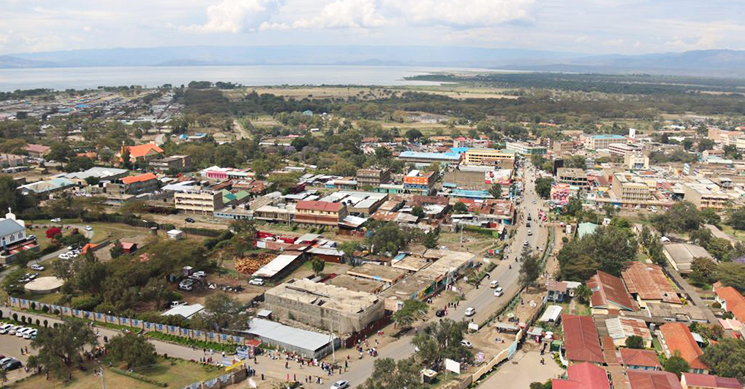 Naivasha is a large town in Nakuru County, Kenya, lying 92.8 km (57.7 mi) by road north west of Nairobi.
The town has a total population of 198,444 (2019 census). The main industry is agriculture, especially floriculture.
Naivasha is also a popular tourist destination. Hell's Gate National Park (the main locations for The Lion King, including Pride Rock and the Gorge, are modelled after the park), Mount Longonot National Park and Mount Longonot are nearby attractions. Tours also have included Lake Naivasha, to observe birdlife and hippopotamus behaviour,  as well as other wild animals.
In the late 1970s–1980s Lake Naivasha was overrun with poachers and foreign creatures introduced into the lake to provide fishing. The migratory paths along lake Naivasha were being destroyed by the local rose industry. The naturalist Joan Root (1936–2006), spent the last decade of her life trying to save the lake and its wildlife.
A resort in Naivasha was the location for much of the negotiations of the Comprehensive Peace Agreement ending the Second Sudanese Civil War, commonly known as the "Naivasha Agreement".